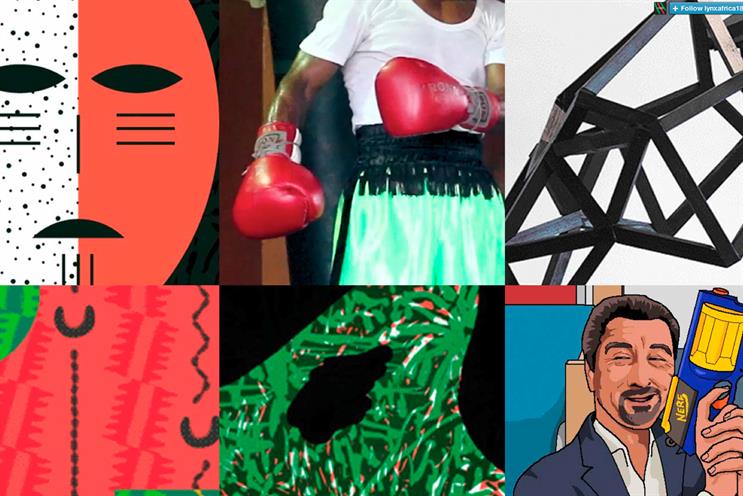 Tell us about this project. As Lynx's longest-running fragrance, it's rare to come across a guy who hasn't worn Lynx Africa at some point. To celebrate "the can becoming a man", we felt it was only right to get others to share what Africa means to them. We commissioned 17 artists to produce a piece of artwork using cultural references of Africa or memories of the fragrance as inspiration. We also opened the campaign up to our fanbase, asking them to submit their artwork for a chance to take the 18th slot and appear alongside professional artists on a custom-made Tumblr.

What is the aim of the campaign? We wanted to give something back to our guys (both past and present) by celebrating Lynx Africa's heritage. We picked an array of artists to create authentic content that people would love, from sculptures to illustration, music to screen-printing. We also wanted to give our fans a chance to be part of the campaign. Once the artwork has been released, Lynx will make the Tumblr theme available to fans and users of the platform.
How did you come up with the initiative? One fragrance can mean different things to different people. Exploring what the fragrance means to others gave us the opportunity to focus on content. As well as working with the artists, we interviewed the original fragrance designer and looked back into the evolution of the Lynx can.

Were you and the client pleased with the results? At first, we thought that curating 18 pieces of artwork was going to be a big ask, but the response and concepts that came back were amazing. Watching the enthusiasm of all the artists was really exciting.

What's your favourite piece of artwork? That has been a difficult choice. If I had to pick one, it would be Arran Gregory's lion-head sculpture – not just the piece itself, but it makes a damn fine animated GIF. It was great to have work from Jim'll Paint It and Insa, as I had been following them for a while.

What are you working on next? This year, we helped run a competition to send someone to space, so next year we'll be trying to top that.
The campaign can be viewed at LynxEffect.com/Africa18