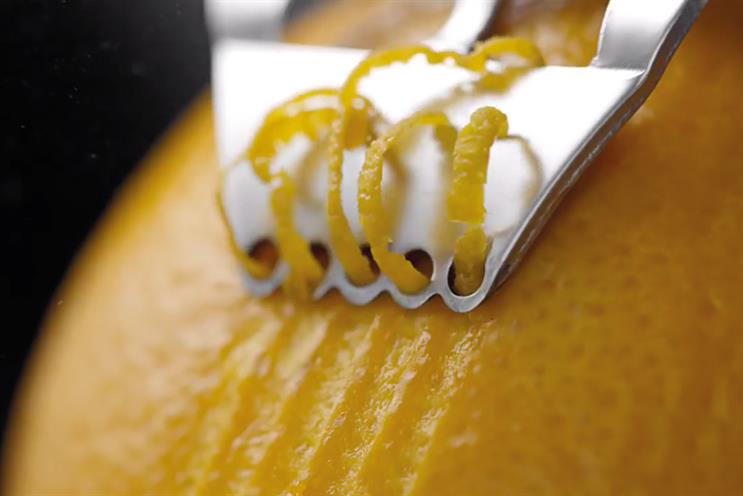 Tell us about the project. Pip Bishop and Chris Hodgkiss at RKCR/Y&R were looking for directors with a different approach to shooting food. We were excited about working on an iconic brand like M&S. We made a test film, which M&S loved, and this eventually became the launch "adventures in imagination" spot. Since then, we have made more than 25 films in one year.
What equipment do you use to film? We use a Red Dragon (6K) camera and the lights are Arri M40s. The Red Dragon can shoot at 200 frames per second for a subtle slow-motion effect and, as the pace of the films is quite fast, we don't need to use high-speed footage.

How do you prepare the food? In the most natural way possible. It's wrong to think that nowadays food is treated or "painted". It just doesn't work, especially when shot in high definition. We don't use CG or 3D. All our effects are inspired by Méliès, a pioneering Victorian film-maker. Sometimes, it needs 20 takes to get the best image.

What are the biggest challenges when filming food? Keeping track of time. Everything is enormously time-consuming when you work with textures.

Can you tell us some surprising tricks that you use? Since one of our M&S "rules" is to never show hands, we use other ways to make things move – gravity, wind blowing, invisible strings, heating, stop motion, time lapse and, above all, smart editing.

How did you get into food film directing? Philippe and I come from a print background. I've been a still-life photographer for more than ten years; Philippe was a creative director at DDB Paris. After years of working on campaigns, we decided to start directing together.

Do you work with other substances too? We deal with textures, so quite a few cosmetic brands work with us. The last spot we did was a quite experimental film for Yves Rocher.

What inspires you? I think we get quite inspired by each other. We are a good ego-free combination because we have different backgrounds. One day, Philippe arrived at the studio saying we should not try to shoot "cinema" any more but "moving stills". That inspired me a lot.