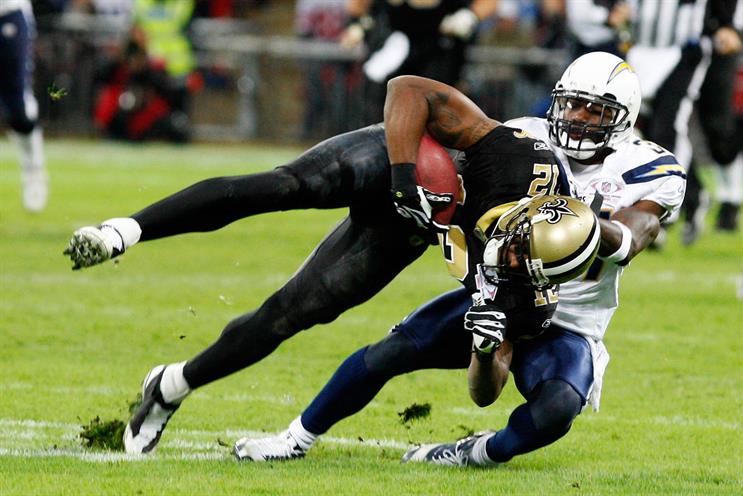 WHAT HE DID Coombs (pictured), a former stand-up comedian, anchors Channel 4's NFL coverage, ESPN's darts coverage and was the MC at the Super Bash at London's Koko.
What did you make of the Super Bowl? It was rather surreal, probably because of the power-cut delay just after half-time. Prior to the game, everyone had it as a low-scoring affair, so it was inevitably going to be the opposite. Disappointed Beyoncé didn't cover Jay-Z's 99 Problems, though.
How did you get into sports presenting? People assume it's all about a lucky break – which, to some degree, it is. But, in most cases, that's underpinned by graft. I started as a stand-up and put in the hours, gigging for four or five years in some proper dives (think the bar in Road House), which led to me getting signed to management. From there, I began to do TV and radio spots as a comedian and I met more production companies. I've always loved sport – and the broadcasting of sport – and realised that this was what I wanted to do. As I got more experience, more opportunities came up and I got the chance to screen-test for the NFL show, which was then on Channel 5, and landed the gig.
Why did you make the change from stand-up? I liked stand-up, but I didn't love stand-up. I guess, after a while of playing around, you find what it is you most enjoy and lock in on that. For me, it's hosting. Stand-up gave me great grounding, because pretty much everything I do TV- or radio-wise is live.
What sport do you enjoy the most? In no particular order: baseball, football, NFL, cricket, darts. Pretty much everything except mixed martial arts and bowls. And even with the latter, I'm enjoying the new walk-on music for each player.
Which darts player do you admire the most and why? Having covered a few Lakesides now, I've got a lot of favourites because you get such great access to the players. I have a lot of time for Scott Mitchell because he did some broadcasting on ESPN this year and was a natural.
Aside from sports presenting, what else do you do? I have a media agency called Me:Mo Interactive, which runs creative social media campaigns, has a press division and makes audio and video entertainment and virals.
What are you working on next? I'm on ESPN weekly with a European football show and my Major League Baseball show for BBC Radio 5 Live Sports Extra will start again soon. And counting down the days to the next NFL season, naturally.