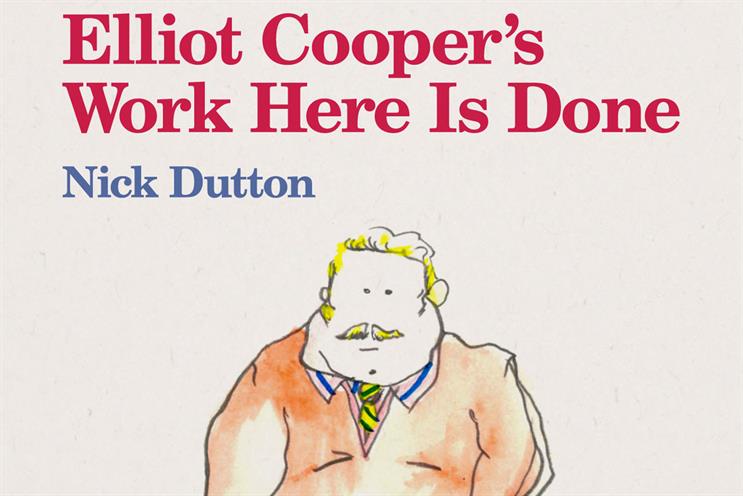 Tell us about this book. It's a satirical romp set in the world of marketing. Its central character is a 35-year-old man called Elliot Cooper, whose life is stuck. Sales have been declining for 19 months and his marriage is running aground, and then a case of mistaken identity leads to an intriguing job offer and the chance to reboot his career. The book explores themes of luck, karma, success, failure, ambition, sex and processed meats. It asks: how far will someone go to get their life back when fate throws them the wrong bone?
Why did you decide to become an author? I've always been a big reader and I'd been writing down observations and thoughts for around ten years. Four years ago, the semblance of a plot came to me while I was interviewing someone (they didn't get the job). I started the book soon after, but I didn't really know where it was going or how long it would take to get there. It has been a war of attrition ever since.
Who are the characters based on? There's no-one specific, but there are some bits of people that I've worked with as well as some friends. My chum Richard Holmes' granite-like hands feature. The anxieties of the main character Elliot may well be recognised by 30- to 40-year-old media types.
Where do you find inspiration? It's there every day and everywhere, but I top it up with lots of films, books and early-morning runs. Also, I love our industry but, like life, it has its fair share of absurdities.
Who are your favourite authors and why? Sir Kingsley Amis, Martin Amis, Sam Lipsyte, Jess Walters, Tom Sharpe and Jonathan Franzen have all written books that I've found very hard to put down and have laughed out loud while reading.
What are you working on next? My second novel – it's about a man close to retirement, who has a house with declining water pressure and a collapsing pension and, one day, finds that he's mysteriously wearing another man's underpants. I wrote the idea down a couple of years ago but only got it going a few months ago. I'm three chapters in but, this time, I think I know the ending.