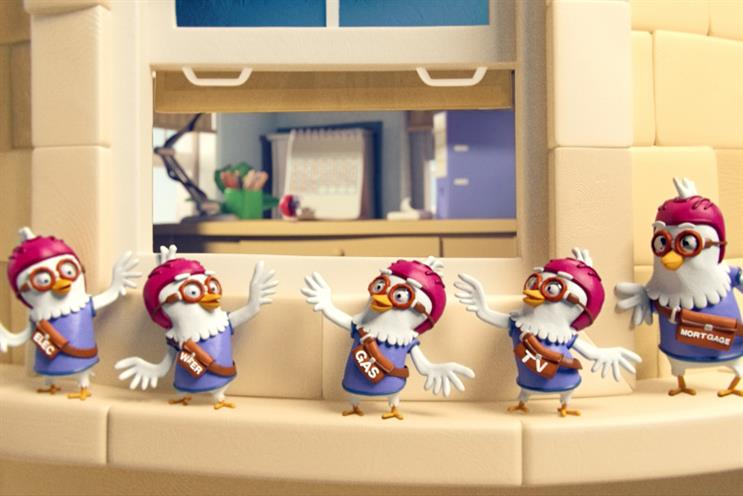 What was your thinking behind this work? We wanted to create a charming clay-style animation that would appeal to young and old.
It was great fun to translate and illustrate some of the metaphors of normal bank services, which are a little abstract, into something more concrete, like the behaviour of these characterful animals.
To us, it was a bit like what the 17th-century French fabulist Jean de la Fontaine did when he spoke about serious subjects using animals instead of humans in his famous tales.
It's easier to focus people on to these funny things than speaking about it with boring bank terminology, and we think the film is a success in that respect.
How would you describe your style of animation? We always like to create colourful animation full of energy. We love it when an animation is rich in detail so our audience always discovers new things when they watch our films.
We don't want people to ever think that we can do only one style of animation. That's why we try to vary our art direction every time. It's better for us to experiment with new techniques for each commercial we do.
What piece of work are you most proud of? Probably our award-winning short film, La Détente, because it represents all that we love in CGI. We crafted it all with our hands from A to Z. It took us more than four years to make – it was a truly exhausting labour of love.
What inspires you? Hip hop, 90s street art, all good animation and the pace and excitement of a good action film, like a John McTiernan movie. When you are looking for good ideas, it's important not to have any limits or rules about where you look for your own inspiration. Sometimes, you have to just empty your mind and look around you to find something great or amusing that you had never really fully considered before.
What are you working on next? We have a lot of projects in working progress. Now, we are working on a big project for an animated TV series – it's always good to do something you haven't tried before.