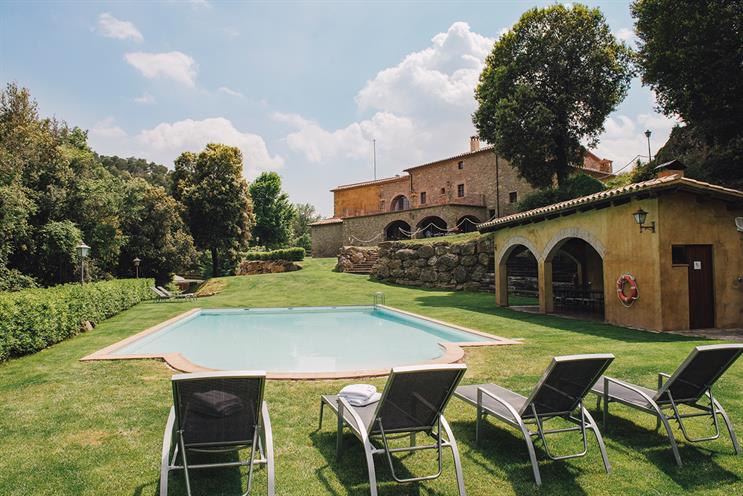 Why did you set up the Reset Button? I'd lost sight of the balanced person I used to be before I got sucked into advertising; before the constant pitching, the endless last-minute changes, the diet of online delivery food. The real me felt like some distant memory buried under mounds of ballpark figures, nonexistent briefs, PowerPoint presentations and ridiculous client feedback. Before completely disintegrating into a jittering zombie, I took some time off to recharge. And I've never felt better. I set up the retreat to share the good things I have learnt.

What is the Reset Button? It is a five-day programme to help those who are time-starved to relax, improve their nutrition and fitness, as well as learn methods to help them keep their stress levels in line.

Why did you choose Barcelona? To really feel like you are getting away from it all, you need to get away from it all. Taking a plane and then being whisked off into the Spanish mountains instantly leaves your work and stress behind. The Spanish Masia where we hold the retreat is hidden in the mountains overlooking the Pyrenees. There are no neighbours and, even better, just an intermittent phone signal. Most importantly, Barcelona is sunny for more than 300 days a year.

What was the biggest challenge? Funnily enough, advertising. It spreads by word of mouth rather than a nice, big, sexy 60-second commercial. Which is a real shame, because that's what I'm best at.

What do you think is the most stressful thing about adland? The thing that is great about advertising is also the thing that makes it the most stressful: it's one big, long rollercoaster ride. As a creative, it's hard not to take things personally. You care about the quality and originality of the work. Every little change is a tiny stab in your side. When it's good, it's really good. But when it's bad, you just want to kill someone (usually an account man).

What would you do differently if you were still in advertising? I should have taken more breaks, allowed myself to recharge properly between big jobs and looked after myself more. I would tell my former self that looking after yourself physically, eating healthily and having a bit of mental relaxation can make you so much happier back in your regular routine.