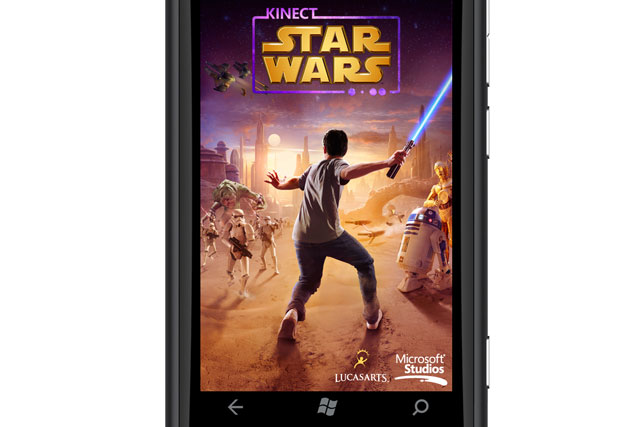 WHY: Microsoft has released a free app to launch Kinect Star Wars for the Xbox 360, which uses Kinect's motion-tracking technology to enable players to "fight like a Jedi".
HOW: They say: "We noticed that people on Facebook and Twitter talk lots about ... Facebook and Twitter. To promote Kinect Star Wars discussion, we created an app that transformed people's existing social media as if happening in that 'galaxy far, far away ... '"
Inside Holmes and Rothenberg
Why did you get into media and advertising respectively? SH: McCann Erickson wouldn't have me. TR: I can't exactly remember, but I'm glad I did.
This creative idea came from the media agency, and the development and build from the ad agency. Does that happen a lot? SH: The good ad agencies recognise good ideas and, by supporting those ideas, they make them happen. TR: I think those old barriers of "yours" and "mine" are disappearing.
What are you most looking forward to at Cannes? SH: Just the joy of discovering brilliantly obvious ideas that only become brilliantly obvious when you discover someone has done it. TR: Discovering something new and brilliant that slipped through the "have you seen this" e-mail net.
What's the best piece of work you've seen all year? SH: I tip my hat to whoever devised the Prometheus TED talk ... probably that Ridley Scott, wasn't it. TR: Ken Block's Gymkhana Four.
You must have spent a lot of time together over the past six months. Do you get on? SH: On Xbox, there's a lovely attitude of "we're in this together". TR: The wedding is in Vegas in September.
Favourite Star Wars character? SH: Han Solo. TR: Admiral Ackbar. It's a trap.
Who has the better office? SH: We win on placement and they trump us on look and feel. TR: Neither has the homely feel of the Death Star.