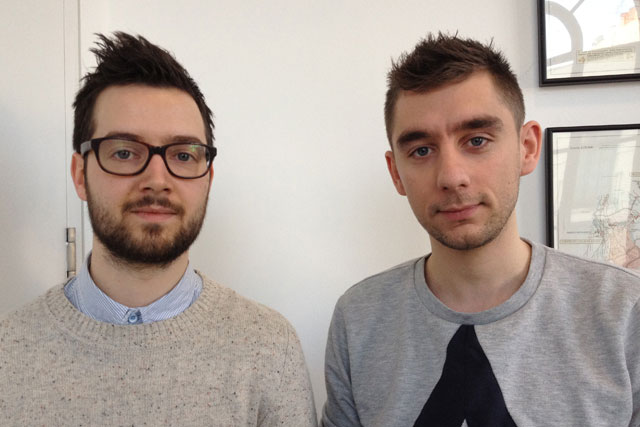 How - They say: "This project came about in early January. We think it's always good to have side-projects going to keep things fresh and create 'pure' creativity. We both loved the Fenton video and, one afternoon, a quick sketch for a poster was drawn. From there, the idea sparked to create an ongoing project, which is how Meme Movie Posters was born."
Inside Van Zoggel and Ritson
The reason I got into advertising was ... we met at Lincoln University and, after a few briefs together, we decided to team up right away.
SZ: I wanted to create more than the "pretty pictures" I was doing on my graphic design course and become better at concepts and creative thinking.
NR: For me, it was luck. I wasn't 100 per cent sure what "creative advertising" was, but it sounded fun and I wanted to try something different from design. Thankfully it all panned out.
My best career bits so far are ...
SZ: We've only been employed for around four months, but every day it's great to learn from Rich Denney and Dave Henderson.
NR: I would agree with Stefan, but the day we got hired was extra special as it was on my birthday.
The biggest influence on my career has been ...
SZ: Neil, because of how important it is that every day is great fun. We laugh out loud daily.
NR: Not to sound cliched, but I cherish each day I work with Stefan. I'm privileged to be able to have the amount of fun we do.
My favourite ad is ...
SZ: Volkswagen, because it's not a one-off, it is consistently brilliant.
NR: I only discovered a Starburst ad called "berries & cream" a week ago, and I had it on loop for a good two days. Stefan is right, though, VW is consistently brilliant.
You probably don't know this but ... we believe we are the only team to have ever seen an eagle in a pink shirt.