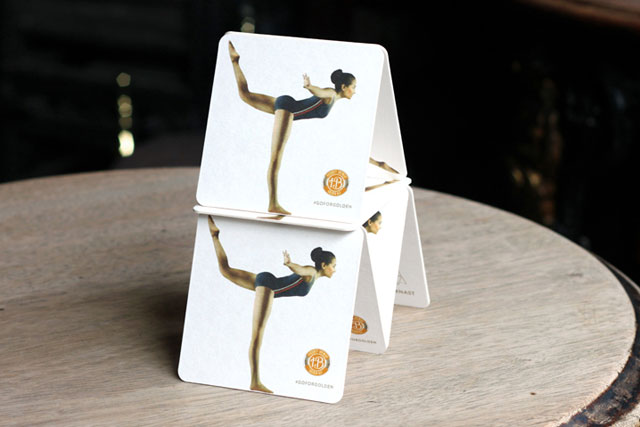 A diver tumbles as you play "flip and catch", a gymnast balances as you try to build a house of mats and the weightlifter feels the strain as you stack the weights on top of him, encouraging pub drinkers to "go for Golden".
How: They say: "We loved the idea of letting people discover the mats in their own time, letting them play with the brand as they sipped through a session watching sport on the box. We wanted them to look like old cigarette cards, so we collaborated with the illustrator Bruce Emmett. We litho-printed them on to thick old German beer mat stock to make them feel like genuinely nice things, rather than the usual soggy and torn beer mats found in watering holes."
INSIDE TREYER-EVANS AND HOWELL
- How did you get into advertising?
We hopped over the fence from product design. We were both working in London at separate product design consultancies and figured we could bring these skills to advertising, offer something new ... and, of course, we wanted to write ads. So we teamed up, gave up our jobs and began a one-month placement. One month turned into three, three turned into a job. Now we work through film to digital and a heap of other stuff - it's freer and faster, but still just about ideas.
- What are your ambitions?
TT-E: Live in New York City. LH: Keep making things with great people. Hang out with Gary Oldman.
- What inspires you?
TT-E: Train journeys and walking really slowly on busy streets. LH: My little brother. He's pretty great, he makes art and he looks like Robert De Niro.
- What's your favourite beer?
TT-E: Hackney Brewery Golden Ale, for sure. LH: As above, but I'm also partial to a Hooky (Hook Norton, that is).
- Tell us something unusual about you.
TT-E: I used to live in my car. The dark days. LH: Toby thinks I walk really fast into rooms.