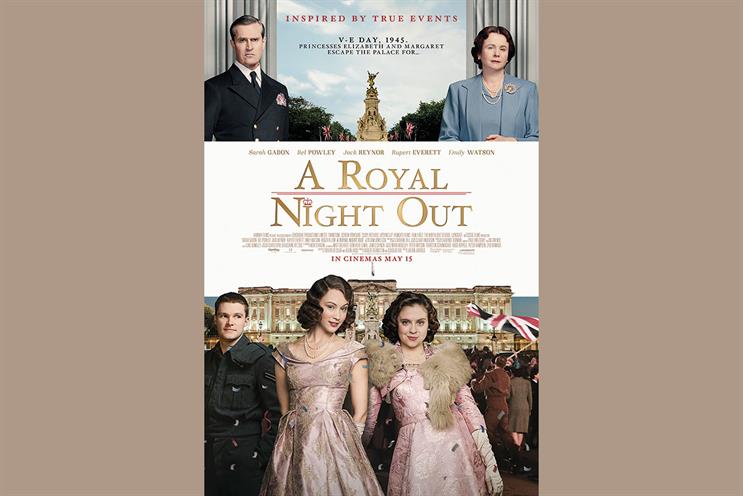 How did you get the gig? A spec romcom I'd written was actually (and somewhat serendipitously) a screwball comedy. As a writing sample, this script got me a few meetings, including one with Ecosse Films. As luck would have it, they were big fans of screwball. They were also exploring the idea of a film about Princesses Elizabeth and Margaret going out into the crowds on VE Day, and wondered what my take was.

Why did this particular story grab your attention? I'm a big history fan – and the fact that this film was rooted in truth was both fascinating and made for a tremendous springboard. Imagining what the princesses may have got up to, then writing that as a romantic comedy, was an extraordinary opportunity.

Is this your first screenplay? No. Before this, I sold a concept called "Police Dog". It was an idea for an animated family movie that was pitched as "Lethal Weapon with dogs". After umpteen treatments and drafts, the screenplay is still languishing in development hell.

How does writing for film compare with writing for ads? In film, you get to write characters. And show how those characters change, learn and grow over the course of the movie. You also get to explore themes. On the downside, the film industry moves incredibly slowly. By contrast, advertising has a real energy. The golden rule of "show, don't tell" applies to both.

What tips do you have for other writers? Read. Read a lot. Then read some more. Study all the screenplays you can lay your hands on (especially early drafts, not shooting scripts). Deconstruct them to see what works and what doesn't. Recognise craft skills, such as burying exposition, writing dialogue with subtext, and creating believable characters.

Who are your favourite writers? William Boyd, Ian McEwan and Graham Greene are all amazing storytellers. William Goldman is great on the film industry. And Paul Arden's It's Not How Good You Are, It's How Good You Want To Be is always kept within reach.

What are your next projects? I am under commission to Qwerty Films, writing Butterfly On A Wheel. This charts QC Michael Havers' defence of Mick Jagger and Keith Richards following the infamous Redlands drugs bust of 1967. And how, through the trial, Havers is able to repair the dysfunctional relationship with his teenage son, Nigel. I'm also tinkering with a TV series about the London ad scene in the 80s.