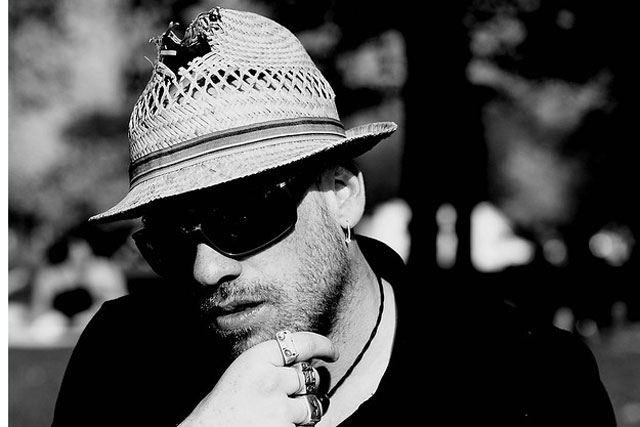 Why The Erratic Man is Bnann's vehicle for a clutch of "pop songs with junk pop production", written and conceived throughout his eclectic musical career. The Erratic Man is signed to Worker Records, the music label of BETC London. He was previously the lead writer and frontman for the Wall of Sound-signed band Infadels, which toured with the likes of Faithless, The Chemical Brothers, The Prodigy, Hard-Fi and Scissor Sisters. Bnann's first single as The Erratic Man, Back In The Day, is out now.
How He says: "The Erratic Man is me, Bnann. It started out as just me on my own experimenting to see what I could make with my limited musicianship, a computer and some Casio keyboards. Now, there are a few exciting collaborators such as Joe Cross, Matt Gooderson and Alex Metric. Back In The Day is the first single from the album. It was written entirely on a bedroom studio set-up and inspired by the birth of my child in all probability conceived in that same bedroom."
Inside Bnann
How did you get into music? I was always completely obsessed with music and songs. I did my first gig at the age of five - I went on stage with a band on a New Year's Eve gig with my ukulele. It wasn't plugged in, I couldn't play it but I was completely convinced I was a big part of the band. I loved very minute of being on stage. My mum was shocked and so were the band!
Who is your favourite artist? I love so many different types of music, but two of my favourite artists are Bob Dylan and Prince. Both write incredible songs varying from a three-chord trick to something complex but compelling, and both seem like they are from another world.
What inspires you? Trying to write the perfect song, but presenting it through an imperfect vibe, like hearing What A Wonderful World through the most broken, scratched record - it's still amazing.
Tell us something unusual about you. I have a photographic memory, but it only works in England. Once I leave the country, my photographic memory vanishes!