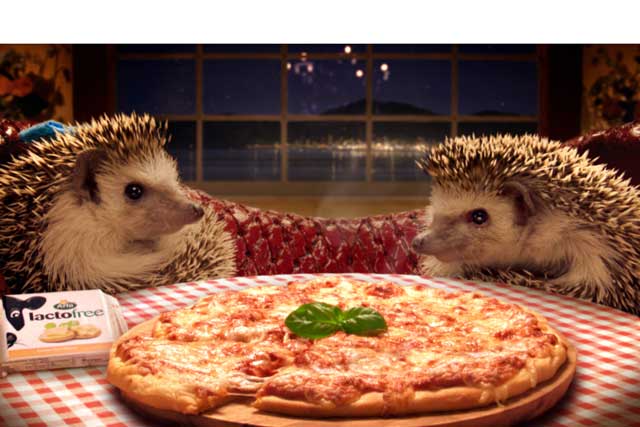 How King says: "The challenge was to get the hedgehogs to act. Hedgehogs essentially have two modes: a) curled up in a ball; b) scurrying out of shot as fast as possible. So we needed to be careful that our set-ups were achievable and would tell the story. The designer Gary Williamson devised a sort of ball cup so that, as they came out of their balls, they would look in the right direction. And Gerry Cott, our main animal handler, was amazingly patient."
Inside King
The reason I got into film was ... Terry Gilliam's Brazil. It blew my 12-year-old mind.
My best career bits so far are ... the first meetings I had with Williamson, when we started work on a project. Everything seems possible before budgetary constraints or any compromises kick in. More conventional career highlights - such as premieres - are such bowel-looseners that it's not always easy to enjoy them.
The biggest influence on my career has been ... Cal McCrystal, the clown director, who taught me how to direct and really knows his way around a joke. Only he can turn a man repeatedly slamming his own testicles against a telephone box door into a thing of beauty.
I'm really inspired by ... film-makers who've pursued their own interests and been good enough to trust that an audience will come to them. It's pretty rare in film, but Michael Haneke, Paul Thomas Anderson and Lars von Trier all seem to be doing very well.
My favourite film is ... too hard an idea to get my head around. I can't even work out my favourite 80s Woody Allen. I mean, Hannah And Her Sisters is fantastic, but Crimes And Misdemeanors may be more structurally elegant, while Zelig is playful and damn funny.
You probably don't know this but ... I'm an excellent plumber.