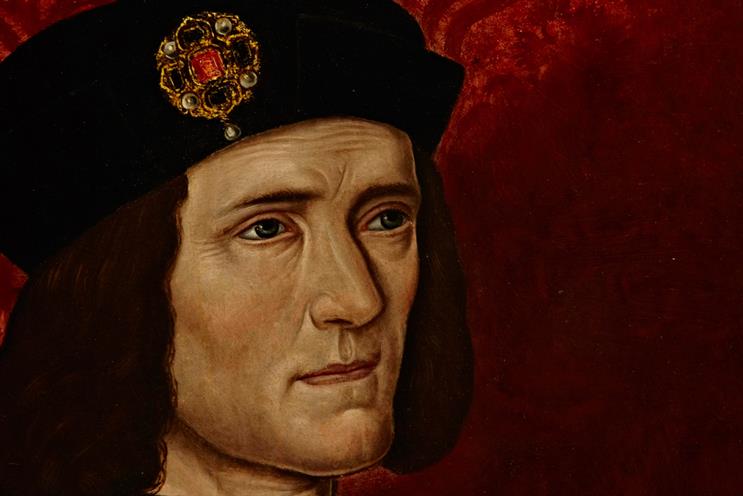 WHAT HE DID Lee (left) was the commissioning editor behind Channel 4's recent hit show Richard III: The King In The Car Park.
Tell us about the challenges of making this project? The entire undertaking – a dig to find our most notorious king, lost for 500 years – was a long shot. The lead archaeologist at the University of Leicester described our chances of finding Richard III as "a million to one", but the possibility of having the exclusive on such a discovery was too good to turn down. The real challenges emerged once it was announced that a skeleton with head injuries and a curved spine had been uncovered. The world's media jumped to the conclusion that it was him, yet the remains had to undergo a battery of tests before identity could be established. Plus, the results could have leaked, so another challenge was to keep the lid on this extraordinary archaeological discovery until the official announcement on the day of transmission. Once we began to get the results of critical tests such as the carbon dating, which pointed to Richard III, we knew it would rate well and catch people's imagination on social media – but we were still delighted with 4.9 million viewers and 60,000 Tweets.
How did you get into factual television and why? I started as a researcher for independent TV production companies before joining the BBC History Unit as an assistant producer.
Who is your favourite historical figure? Cromwell – Thomas, not Oliver. That's ever since reading Wolf Hall. However, I suspect I may be guilty of admiring Hilary Mantel's character rather than the real man.
What other TV projects are you most proud of and why? Most recently, Plane Crash – we crash-landed a Boeing 727 jet to study the mechanics of a plane crash. Also, Inside Nature's Giants, our animal autopsy series. And further back, That'll Teach 'Em, where we sent 30 schoolchildren back in time to see if educational methods were more effective in the 50s.
How do you find inspiration? Factual programming is all about examining the world and trying to interpret it in entertaining ways. I am lucky to work with creative people to bounce ideas off.
Do you think there is a resurgence in demand for factual programmes and, if so, why? Factual has always played a pivotal role in mainstream TV but, at Channel 4, we are bringing big audiences (and more young audiences than any other terrestrial channel) to our factual output. The amount of factual programming on Channel 4 attracting audiences of more than three million viewers has increased dramatically in the past couple of years, so perhaps there is a resurgence. Maybe, in a time of recession, audiences are looking for more value and meaning from their TV viewing.
What are you working on next for Channel 4? Educating Yorkshire – we've put 64 cameras into an academy in Dewsbury to document what really happens behind the school gates, and Date Night – a documentary series about first dates with a twist, where viewers will have the opportunity to date someone they're watching on the following week's episode.