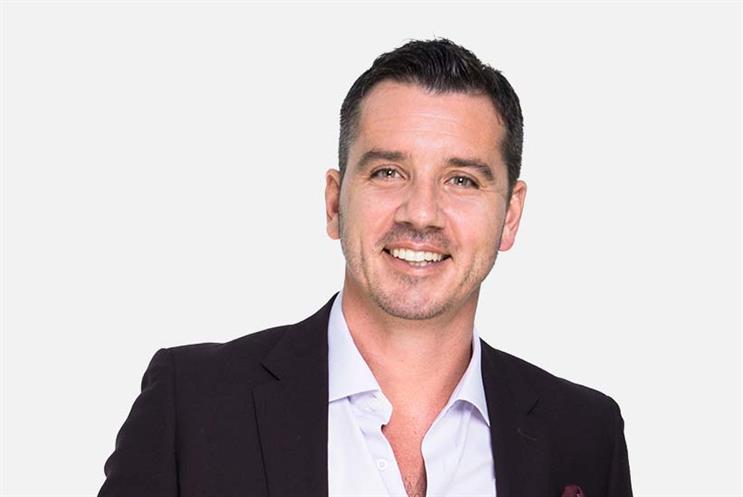 When MCG Associates first started out in Dubai six years ago, it was all guys! Now we're a female heavy office with 11 women and 10 men and we're seeing a similar trend happening across the marketing and communications industry - more women are moving to the region to progress their careers, which is great.
So what's changed over the years? What is attracting more women to work in places such as Dubai, Abu Dhabi and Doha?
Women lead companies in the region
Many of our clients, especially those in the UAE, employ more women from all corners of the world in senior leadership positions, and most have female board members.
We recently placed a female MD from London to run a global account for one of the big media agencies and we also have a client who just employed a female general manager from New Zealand – one of many examples we are now seeing of women holding senior industry positions.
In the UAE, advertising agencies are traditionally quite male-heavy compared with PR, for example, but with more women running top companies here, things are changing and there are now more role-models for women to follow in their footsteps.
A cosmopolitan work environment
The UAE is a very cosmopolitan place to live and work and this is attracting more women wishing to relocate here, especially to Abu Dhabi and Dubai. It's not uncommon to have as many as 25 different nationalities working in one office, creating a lively multi-cultural and creative environment.
Interestingly, around 82% of those who work in Dubai aren't actually originally from here, making Dubai the most cosmopolitan city in the world!
The majority of expat workers in the communications industry are Lebanese. However this seems to be changing with an increasing amount of Europeans and Latin Americans making up a large part of the creative community.
There are now approximately 180,000 Brits in Dubai so it's a particularly popular hotspot, closely followed by Abu Dhabi and Doha in Qatar.
Gain international work skills
The experience of successfully working in another country can boost your career prospects significantly, as it demonstrates your understanding of how other cultures do business. I have seen many people use this experience as a gateway to landing roles in other countries such as the USA or Singapore, or an even a better role back home in the UK should you wish to return.
Compared to other popular expat locations such as Hong Kong, Singapore and Australia, doing business with the UK is easier in the UAE - it's closer and only has a four–hour time difference in the winter and three hours in the summer.
A safe place for women
When I was first relocating marketing and communications professionals to the UAE eight years ago, many women were sceptical about how safe it would be for them to live and work here, so I had to spend time putting people at ease. Now, Dubai is much more on the map, it's a fantastic tourist destination and it's more widely perceived as a free and liberal place to work.
I'd go so far as to say that it's safer for families to live in the Emirates than it is to live in the UK, with crime at a much lower rate.
Better quality of life for families
Not only are women realising it's safe to live and work here, they're also attracted by the prospect of a better quality of life for them and their families.
The childcare provision is excellent and less expensive than in the UK with many client-side marketing jobs providing schooling allowances to some of the top international schools.
Of course the fantastic weather lends itself to enjoying the outdoors with the kids more - you can take them camping in the desert or swimming with dolphins or spend the day relaxing at the beach. Top holiday destinations such as the Seychelles, Maldives and Sri Lanka are only three hours away and Oman only a short drive, so you won't be short of ideas for a long weekend away.
One thing to note about 2016 is that renting in Dubai is the cheapest it's been in a long time, with an oversupply of apartments and villas, so now is a good time to move out here.
More female creative talent needed
I would still say that more female creative talent is needed in the UAE, from copywriters to art directors. There is a steady stream of female PR professionals but it would be nice to see more in advertising. On the digital side, good developers and coders are also in demand. And there is always room for talented social media specialists and project managers.
So if you're thinking to up sticks and move to the UAE, here are some final tips to consider:
Apply for permanent roles: Most expats work in the UAE on a permanent basis. It's very difficult to work on a freelance basis as you have to be a registered citizen in order to do so. If you come here as a spouse, you can only work once you obtain a ministry of labour work permit.
Choose a reputable company to fly you out: Make sure you have a reputable company flying you out, shipping your goods and organising your hotel. Make sure your medical insurance starts from your first day of arrival.
Be prepared for cultural differences: The process of buying or renting an apartment in the UAE can be tougher than in the UK. The rental system works on an annual basis and you normally pay quarterly, bi-annually or annually rather than monthly. You also need a visa to open a bank account.
Respect local rules: Whilst there are unbound opportunities for women working in the UAE, you need to respect local rules and don't get drunk in public. It's also advisable to dress conservatively and cover your shoulders in public. Some roles may require travel to Saudi Arabia, where some additional social rules apply.
Get on a plane: If you want a job in the UAE, it's best to get on a plane and come out here. There is now lots of talent on the ground so meeting prospective employers face-to-face is more likely to get you noticed and will get you a job much quicker.
Browse and apply for marketing and communications roles in the UAE