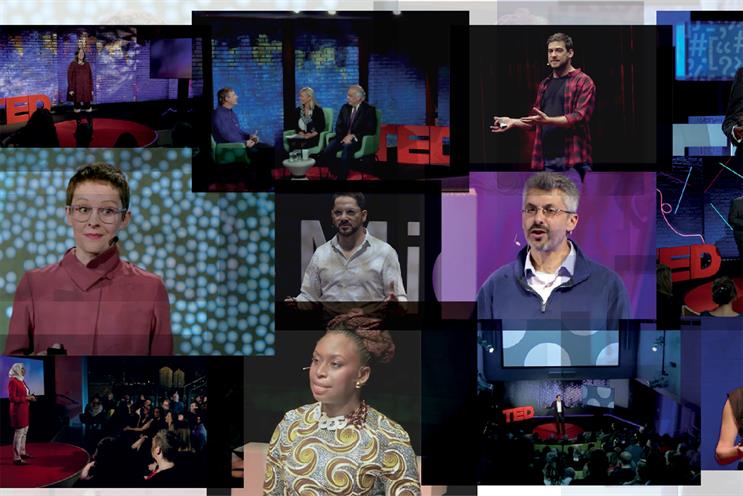 "People in this country have had enough of experts"
-Michael Gove, June 2016
Facts seem to be an endangered species these days. We are supposedly living in a "post-truth world". #FakeNews and #AlternativeFacts are the two most depressing hashtags of recent times. Facebook, the BBC and Google are doing what they can to combat this but it sometimes feels like fighting a losing battle. Experts seem equally threatened. Knowledge is powerless.
Coupled with this assault on facts, we also have never had more pressure on our time. A recent New York Times article quoted Microsoft research showing that we now have a shorter attention span than goldfish – down to a mere eight seconds from 12 in 2000. Microsoft chief executive Satya Nadella said: "The true scarce commodity of the near future will be human attention."
So as I sit here at the TED2017 conference in Vancouver, I ask myself: "Does the world need TED?" What role do 18-minute expert talks have in a world where facts matter so little? When we don't have a second to
ourselves, how can we find 1,000-plus seconds to watch someone talk about technology, entertainment or design? Should we care? Shouldn't we just pack it all up in a quaint little box marked "yesterday"?
I'd argue no. We need things like TED more than ever in 2017 – as planners, suits, producers, creatives, marketers and human beings. Especially in the world of brands, where trust matters more than any other commodity.
I have been lucky enough to attend every TED conference since 2009. The best thing about TED, compared with many other conferences like SXSW, is that all the talks happen consecutively, never concurrently. This means that, if you're diligent enough, you can watch every single talk over four pretty intense days. I estimate, therefore, that I've seen more than a thousand talks, performances or happenings live on the main TED stage.
I have seen talks on astrology and psychology, virology and vexillology, politics and ecology, gun control
and behavioural science. I have even seen talks about porn and the best way to masturbate a pig (seriously). The question I get asked most often about my attendance is: "Shouldn't you be working, Kevin?" To which my answer, and the reason I think we need TED more than ever in 2017, is that this is work. This is absolutely vital to what we do as planners every day:
The role of any planner is to separate the useful from the interesting. TED is the best thing ever for finding all the latest interesting things going on in the world. My job is then to select and disseminate the most useful parts of it to my clients and colleagues.
The job of planners is to either inform or inspire great creative work. I can think of no other source in the world that gives more information or inspiration than TED over four days.
The brain is like any muscle. You need to stretch it, exercise it and, occasionally, just warm it down. Four days watching more than 130 brilliant talks is easily the best way I know to stretch and train the brain.
The best creative work is socially relevant creative work – work that generates or joins a conversation bigger than advertising. TED is the best place in the world to find out what "conversations" are happening around our clients' sectors and consumers. Our job is then to work out how to relevantly join those conversations with the work we do.
Yeah, sure, TED can sometimes be a bit irritating. It's all a little bit exclusive. And, OK, it probably is one giant (slightly self-congratulatory) filter bubble occasionally. But ask yourself: have you really not got 18 minutes to spare today to fill your mind with something new? If the answer is "no", then I'd contend that there is either something wrong with you or your job.
This week in Vancouver, I'm hearing from OK Go and David Miliband, Elon Musk and Serena Williams, Shah Rukh Khan and Dan Ariely. I know that my brain will come away ringing like it has been shaken about inside a barrel for a week. I'll have spent time being inspired, scared, challenged, excited, threatened and educated. And that is what we all need more of in 2017. We need to expand our horizons beyond the narrow world of marketing communications. We need to stop just talking about creating or influencing culture and go and experience some.
Advertising and advertisers are suffering from a trust issue. Brands are the same. So if we are going to make brands matter in a world where facts, knowledge and expertise are under threat, then I'd argue that things like TED have never been more relevant to our industry. See you next year.
Kevin Chesters is the chief strategy officer at Ogilvy & Mather London