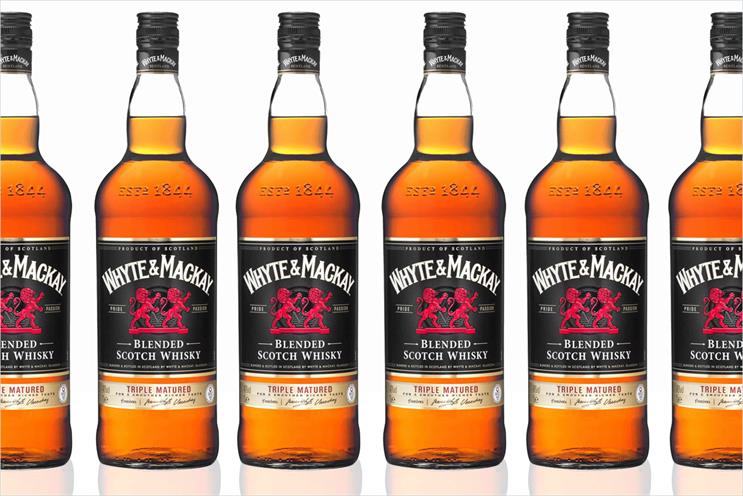 The spirits brand kicked off a search for creative support in December.
The agency will now develop a new brand proposition and comms strategy in the UK following a competitive pitch run by the consultancy Brand Edge. There is no incumbent on the account.
BJL's ad campaign will coincide with the rollout of a new label and pack design for the whisky this autumn.
The campaign will invite consumers "to reconsider their perceptions of blended whisky" in an attempt to increase its share in the whisky category.
Steven Pearson, the marketing director at Whyte & Mackay, said: "We were immediately impressed with BJL's understanding of the brand and the blended whisky category.
"They used the insight and information we provided and applied their knowledge, thinking and creativity to come up with an exciting campaign which we believe will engage our consumers and increase awareness of the brand."
United Spirits sold Whyte & Mackay to the Philippine drinks company Emperador for £430 million at the end of October. Emperador also owns Jura, The Dalmore, Fettercrane and Tamnavulin.
Paul Bentley, a director of BJL, said the campaign would: "Step out of the category norms of 'heather and weather'" and would create more surprising work.