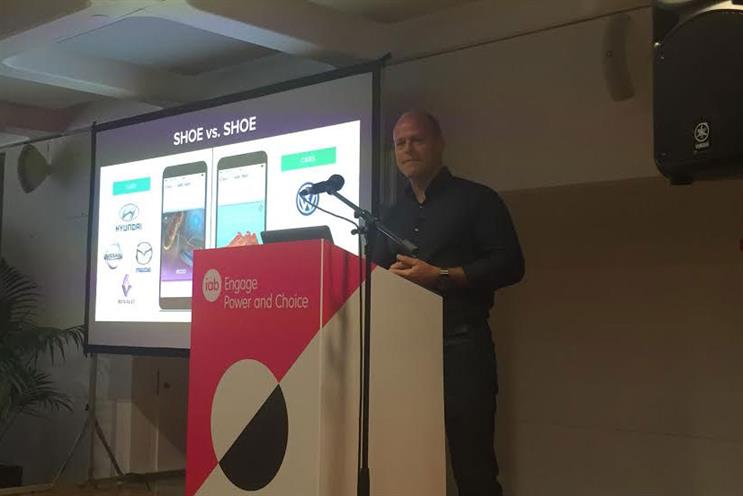 Henric Ehrenblad, Widespace's chairman and co-founder, announced the plans during a talk at the Internet Advertising Bureau's Engage conference in London today.
Following a speech about how brands can win on mobile by "unleashing the power of data", Ehrenblad said he wanted to challenge the industry to follow Widespace's lead in guaranteeing there will be 0% non-human traffic for all the company's products in all markets.
Ehrenblad said tackling fraud in mobile advertising was essential since mobile has become an unavoidable brand channel "whether you like it or not", but nevertheless only 4% of people ever click on online ads.
The IAB and EY estimate that $8.2bn (£6.7bn) is lost every year in digital advertising due to intentional ad fraud and traffic quality issues.
To combat this, Widespace said it has adopted a three-pronged approach that includes hand-picking premium, trusted publisher partners, an on-boarding process that includes in-depth traffic analysis and filters, as well as third-party traffic audits.
The company also pointed to an audit performed by an external auditor in April 2016 which rated the Widespace network as "Premium Grade Traffic" – the highest possible quality rating.
Nobody is 100% 'male', data shows
During today's talk, Ehrenblad also pointed to recent case studies which showed how machine learning has become essential in identifying audience behaviours for brands.
For example, a "well-known hamburger chain" had completely missed that pregnant women were the most engaged part of its audience in brand campaigns.
"They wanted males aged 18-35, maybe spread out to 45-years-old, and that's is our target group," Ehrenblad explained. "But when we ran the data, the most engaged was a pregnant women…. They never even considered that.
"When we start measuring behaviours, nobody is 100% male or female. The traditional gender stereotype is not good enough."
However, machine learning was necessary to draw out these behaviours in consumers, Ehrenblad said.