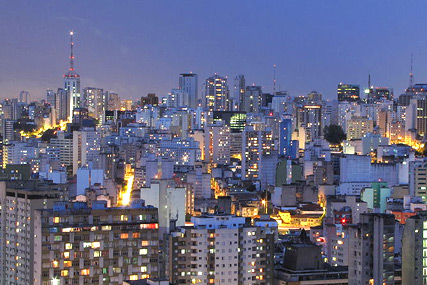 It will open its eighth territory office in Sao Paulo, Brazil with Icaro Doria and André Gustavo Soares as the executive management team. The office opens on 1 December.
Latin America has seen double-figure growth rates for advertising groups and Brazil is attracting increasing interest with the World Cup coming up in 2014 and the Olympics in 2016.
In October Publicis Groupe made a major investment in Brazilian advertising agency Talent.
The Engine Group, which owns creative agency WCRS, has also signalled that it will be looking at acquisitions within Brazil, along with the US and China in the future.
Doria will return to his native country to join the management team as executive creative director.
He comes to W+K from US agency Goodby, Silverstein & Partners, where he has been group creative director on the HP and Sprint accounts since February 2010.
Prior to that, he was the global creative director for Dell as well as a group creative director running the Bacardi, Virgin Atlantic and VH1 accounts at Y&R New York.
Other W+K offices include Portland, and New York in the US, London, Amsterdam, Tokyo, Shanghai and Delhi.
Dan Wieden, W+K co-founder and global executive creative director, said: "For us it is always about the people, and we have nabbed two of the world's best to open this office.
"One more to go and the leadership team will take to their desks in earnest."
Dave Luhr, W+K global chief operating officer, said: "Our network is already strong, but with this move, it will become even stronger.
"Given the economic, cultural and creative vibrancy of both the Latin America region and Brazil specifically, we are excited to see what the W+K brand can do in Sao Paulo. Brazil has such a rich advertising culture and we look forward to joining the community."
Doria said: "The agency's culture fits so well with the very creative environment in Brazil.
"It is incredible to have the opportunity to build upon the [agency's] brand of creative excellence while returning to my home country."
André Gustavo Soares, who will serve as managing director, spent the past three years as account services director at F/Nazca Saatchi & Saatchi in Sao Paulo. Previously he served as the Asia/Amet regional category director for Unilever at JWT Bangkok, business leader for the Ford account at JWT Sao Paulo and VP for the Ford account at JWT Mexico.