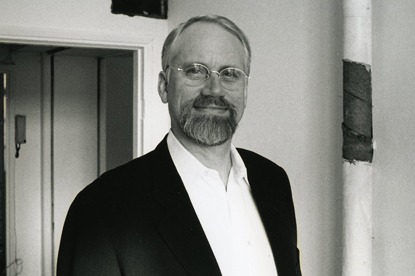 Wieden will be presented with the award on 13 May at the Clio Awards, which celebrates its 50th anniversary this year.

Wayne Youkhana, the director of the Clio Awards, said: "Clio is honoured to present Dan Wieden with the Lifetime Achievement Award.

"He truly embodies the essence of a strong, committed leader, one who has made significant fundamental and progressive contributions for his clients and the industry.

Youkhana added: "Dan's contributions and pioneering spirit have certainly made a lasting impact on those who not only have had the pleasure to work with him, but the ad industry as a whole."

Wieden started his career in 1982 at an advertising agency in Portland, Oregon, with his partner David Kennedy.

The pair later founded Wieden & Kennedy in the same city with one client: Nike.

Wieden said: "It is a great, great honour. And I am forever thankful.

"That said, I feel like a thief. This award rightfully belongs to that humming mass of brains and hearts at Wieden & Kennedy that built this network, office by office, day by day, job by job. They take my breath away."

The Clio Awards will take place at the Hard Rock Hotel & Casino in Las Vegas between 12-14 May.

The festival will also include four award shows: the Moving Image Awards, the Emerging Media Awards, the Communications Awards and the Design Awards.