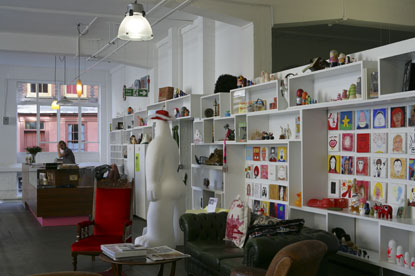 The business, to be run by the agency's former head of client services Sam Brookes, will seek to work with advertisers to help them develop their business through brand extensions, product developments and research and development.

The company is offering applicants from a wide range of backgrounds – such as arts, science and technology graduates and bloggers – a job for six months, during which time it will train them to work on projects.
Their time will be split between training and working on clients as well as being given time to work on personal projects such as documentaries, art projects or a client they have found themselves.

Candidates have to apply online with a social media project that shows how they identified a problem or something that irks them and how they solved it. They must then document the process through pictures on an album uploaded to Flickr and a video on YouTube.