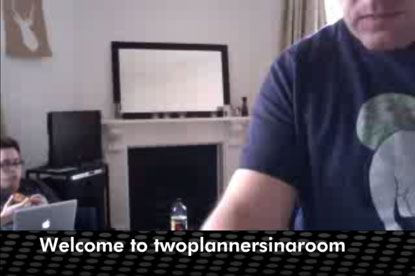 Due to weighty workloads, the planners Paul Colman and Graeme Douglas are writing their paper over the next 24 hours.

Their effort is based on the maxim that it's often when the pressure is highest and the risk greatest that the biggest rewards are achieved.
"it's planning's job to manage and maximise these opportunities," the pair said.

"We start today. And not because confidence is high (it's not) but because our workloads have dictated it."
In a bid to apply this reasoning to their APG submission, they have added the extra pressure of filming their efforts via a live webcam.

View their efforts here