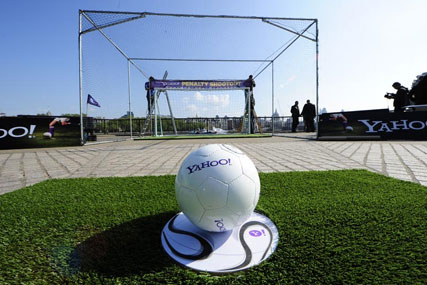 The agency won the business in a pitch against M&C Saatchi and Fallon.
One of the first projects the agency will work on is a campaign to promote the company's content service, which streams highlights of Premier League games.
The campaign is expected to build on Yahoo!'s previous attempts to develop an association with sport. The agency will also work on a separate campaign around the search engine's lifestyle content.
The pitch, which kicked off early last month, follows Yahoo!'s successful bid in April for the online rights to show five minutes of coverage from every Premier League game from seasons 2010 to 2013. It launched the highlights package in August.
Wieden & Kennedy's appointment will not affect Goodby, Silverstein & Partners, which will continue to create global campaigns for Yahoo!.
In June, Yahoo!'s "global ambassador" David Beckham fronted a campaign created by GS&P using the line: "It's you."
Wieden & Kennedy's appointment coincides with moves from Yahoo! to boost its local service to web users.
Last week, it launched a "local offers" initiative providing vouchers for deals from merchants, including restaurants, spas and shops, based on the user's locality.