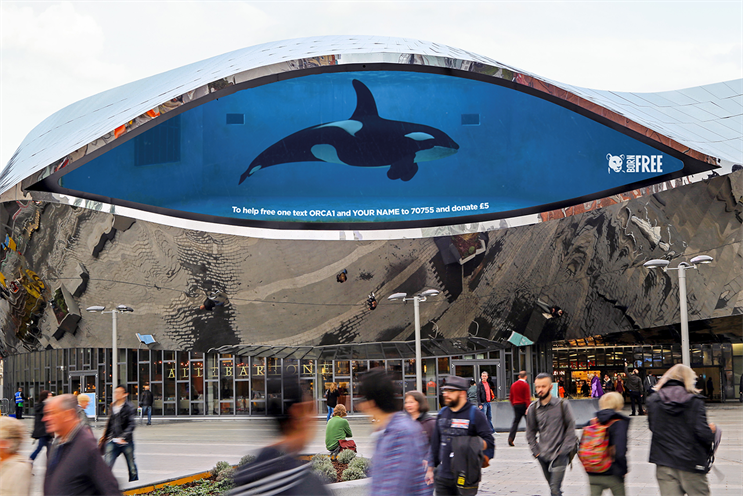 This year, Born Free will attempt to raise awareness of the conditions experienced by animals in British zoos, and will lobby UK government to review The Zoo Licensing Act 1981. New creative work by Adam & Eve/DDB will roll out in the coming months.
Howard Jones, chief executive of Born Free, said: "I am relatively new to the world of animal welfare and conservation, but not new to good business, great ideas, and making a change in the world. And I am delighted to be part of this exciting venture with Adam & Eve/DDB – we both know the value of great brands, and we both know the value of reaching into audiences and into the minds of people, in order to inspire and build movements for change."
Born Free has previously worked on a number of campaigns to promote animal welfare issues across the globe, including a 2015 initiative by WCRS to highlight the alarming rate at which Africa's wildlife is disappearing.
Last year, Born Free ran an interactive DOOH campaign to mark World Orca Day. Using Ocean Outdoor screens and CGI by The Mill London, #TankFree - also by WCRS - took place in five locations across the UK, with large digital screens displaying full-motion images of orcas confined to virtual tanks.
Concerned passersby could set the whales free by texting donations to the Born Free Foundation, with each donation of £5 causing one to break free from the confines of its tank, and swim to freedom.
The charity was founded by actors Virginia McKenna and Bill Travers, and named after the 1966 film Born Free in which they both starred.