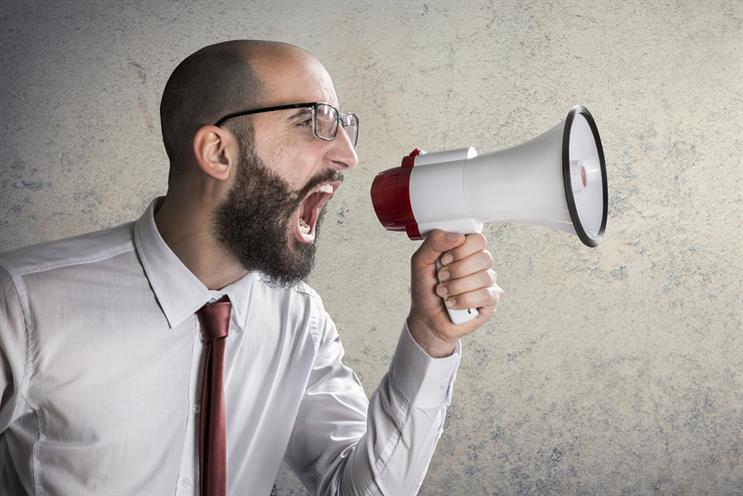 Pitching is what gets ad folk up in the morning. "It's our lifeblood," an agency boss remarks. "Everybody relishes the challenge that hunting new business provides."
But if pitching is the industry's "life support system", are clients showing a reluctance to sustain it?
On the face of it, that would be the conclusion from AAR's latest new-business survey, which reports a 14% drop in the number of completed account reviews during the first nine months of the year.
Client uncertainty about Brexit and the increasing emphasis agencies are putting on organic growth through winning more business from existing clients are cited by AAR as the main reasons for the fall.
Suppose, however, that AAR's finding has unearthed not merely a cyclical trend but a more fundamental and permanent shift in the way agencies and clients do business?
David Wethey, chairman of Agency Assessments International, is certain this is the case. "There will be fewer pitches in future," he predicts. "The bull market for pitching is almost certainly over."
For agencies and clients alike, pitching has become a last rather than a first resort. Not only do companies find their room for manoeuvre inhibited by procurement specialists but switching agencies can put both corporate and personal reputations at risk.
Meanwhile, agencies are recoiling from the cost and complexity of pitching. "Agencies have been focusing on client retention and organic growth because pitches are getting ever-more expensive and labyrinthine," Tom Knox, chairman of MullenLowe London and the IPA's president, says.
"You have to fill in long RFIs before you even get to a chemistry meeting, and that's before any work you do goes into lengthy research," he adds.
The upshot is that agencies are getting pickier about what they will contest. "One-off projects make no sense," Liz Wilson, Karmarama's chief operating officer, insists. "Before pitching, you have to know the size of the prize."
So has pitching become passé? Some believe reviews will pick up again if and when the Brexit related nervousness subsides and when start-ups, particularly in the financial sector, reach sufficient size to require communications advice. Also, the pool of good agencies from which clients can pick grows ever larger.
"Fifteen years ago, clients had a perception that there was a Champions League of agencies," a leading intermediary says. "Now, they don't think there's any such a thing."
What's more, while big showpiece contests may become the exception rather than the rule, pitches may become more plentiful but more specialist.
"We're having a busy new-business year," Wilson says. "But that's because we offer lots of different services and the briefs may range from data strategy to mobile. The definition of a pitch is changing."
Meanwhile, the frenetic amount of media pitching shows little sign of diminishing, partly because of the pace of change in the sector and because of what one intermediary calls "a race to the bottom on price".
At the end of the day, the decline of the pitch may be the price of progress. "This is an evolution that needed to happen," Wethey says. "It's less fun but it means we're becoming a serious business."
Intermediary
Martin Jones, managing partner, AAR
"Numbers of pitches are down because clients don't want to call them unless they absolutely need to. And because chief executives and marketing directors are worried about their jobs should anything go wrong, they tend to be more circumspect.
"Also, the main reason why clients review their creative agencies is because they feel they're not getting the service they need. Now, with agency managements spending less time on pitches and more on existing clients, why would those clients want to review?
"The fact that the number of pitches increased in 2015 and is now down again suggests these things are cyclical."
Trade body
Debbie Morrison, director of consultancy and best practice, ISBA
"At ISBA, we've seen no decline in the 100 or so pitches we run each year. However, these are not necessarily classic creative pitches. Nor are they always very visible.
"It reflects the way that the dynamic of the market is changing and the way clients are looking for simplicity in a very complex world. Asda putting both its creative and media accounts into Publicis Groupe earlier this year without a pitch is a good example.
"Big pitches are getting fewer as companies such as R/GA and Accenture build their expertise to work directly with chief executives and agencies broaden their offerings to keep existing clients happy."
Agency chief
Sarah Todd, chief executive, Geometry Global UK
"I don't think there will be fewer pitches. I do think that pitches have changed in shape, size and source.
"We've seen growth in pitches this year across industry partners, intermediaries and through direct contact.
"Businesses are demanding hard commercial results from marketing. As a result, brands are investigating new ways to understand and trigger purchase behaviour.
"There's also an increasing need for upstream consultancy to determine how to optimise and learn. "Agency pitches are changing by nature in line with customer and commercial changes rather than by volume."
Marketer
David Wheldon, chief marketing officer, Royal Bank of Scotland; president, World Federation of Advertisers
"Choosing an agency through a pitch is a bit like picking your wife by chatting up the first girl you meet at a disco. It might work but it's hardly the best way of setting out on a sustainable long-term relationship.
"My view of pitches is that they are a massive waste of everybody's time and money. That's why I think there will be fewer of them in future and why I think and hope that pitches will be paid for.
"Surely it's much better to work on a chemistry basis with an agency you think you're likely to get along with?"