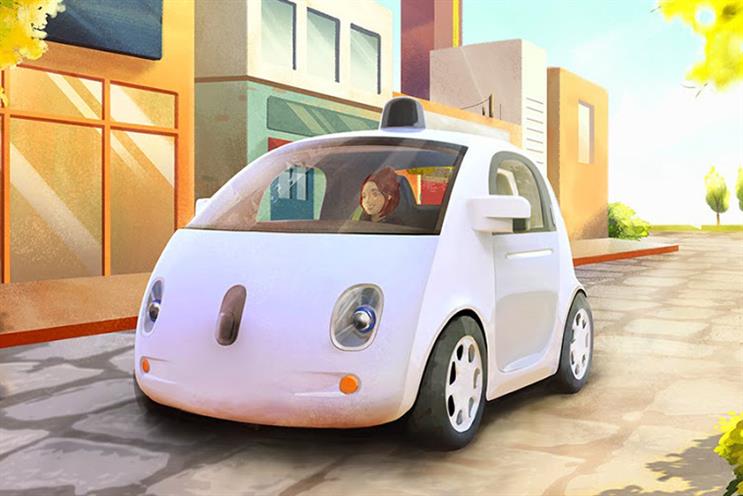 Many automotive brands have spent more than a century refining their secret sauce for making a car desirable. From usability and design to driving dynamics, the likes of Mercedes, BMW, Audi and Lexus have created brands that appeal to people looking for the ultimate on-road experience.
But car ownership is decreasing in urban areas at an unprecedented rate and the car is no longer the 'must-have' device it once was.
The 2011 Census showed households with access to a car in London fell from 62.5% in 2001 to 58.4% in 2011 while the drop was even greater in inner city areas like Hackney, with access decreasing from 44% to 35.4%.
A TNS study revealed levels of car ownership are significantly lower (68%) for 18-29-year-olds than amongst 30-45-year-olds (81%). While some of the disparity can be attributed to affordability, the figures suggest there is a clear and fundamental generational shift.
With these trends accelerating, the question is, will we still love the cars of tomorrow for the same reasons we love the cars of today? The answer is that we are at a fork in the road.
On the one hand, many cars will become utility-driven products, based on providing a great mobility experience. Convenience, connectivity and comfort will likely trump emotion, performance and driving pleasure.
The car is about to become the most powerful and intelligent computer you have in your life
On the other hand, the enthusiast will continue to cherish cars that seduce with their sheet metal and driving experience, but this may well become a niche for the impassioned few. A century ago, that's pretty much what happened to the horse as well. We've seen this happen before in other categories.
Think of the watch industry, where at one end of the spectrum the majority of watches sold globally are inexpensive quartz models, and on the other there are high-end mechanical watches for those who are prepared to pay a very significant premium for a rare, exquisite product.
It is the same product, bought for entirely different reasons. Applied to the car industry, that really means auto-mobility versus automobile.
The fact is that the car is about to become the most powerful and intelligent computer you have in your life. Driverless cars have the potential to revolutionise the UK's £60bn automotive industry and have an even more phenomenal impact globally.
With the Chancellor announcing driverless vehicles will be tested on British roads this year and the latest models being premiered at CES, this is a pivotal time for brands to consider how they are going to evolve to address this new reality.
Car brands that already know how to create desirability through seductive sheet metal and driving pleasure now need to consider how to provide a full mobility experience.
This means thinking more broadly about where to form emotional connections when the end consumer may not own or even drive the car any more.
In many cases this will mean reimagining the car as a completely different consumer experience. At this year's CES, Mercedes presented a product that pointed the way towards a 'digital living space'.
Will we choose our cars based on the living and working environment they provide more than any other factors? Will we choose different types of vehicle for every journey – calling up exactly the vehicle we need when we need it? It's a future that's often been imagined and with services such as Zipcar and Uber taking ownership of the end customer relationship this reality may be closer than you think.
Aside from revolutionising existing car brands, driverless vehicles also offer huge opportunities elsewhere. Increasingly, the car is going to be an extension of the home meaning companies that provide entertainment, connectivity and communication will have an integral role to play. Whether a car contains iOS, Android, Sky, Nintendo etc. may end up playing a significant role in determining auto brand preference.
Overall, the car industry is on the verge of its biggest branding opportunity ever as brands move from creating desirability through leather interiors and exhaust notes to a deeper, wider-ranging relationship. The transition will, of course, take time.
However the shift has begun and many brands need to consider how to move from offering a rewarding driving experience to an outstanding mobility experience.
---
Recommended