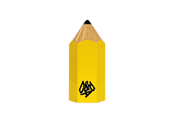 Fallon's much-lauded
Gorilla
spot for Cadbury has already been tipped as a frontrunner. It has been nominated for best use of music and best TV commercial of 61-120 seconds.
Other UK nominations in this category include Mother's
Here Comes the Girls
for Boots and Beattie McGuinness Bungay's
Space
for Carling.
But there is some unusual competition from abroad. Leo Burnett's endearing
Tan Hong Ming
spot for Petronas and the thought-provoking
Wind
ad for Epuron by Paranoid US will throw a few creative curveballs.
Gorilla has already shown its domestic firepower at the British Television Advertising Awards. But has it done enough to take on the world?
The UK has also fared particularly well in the direction category. Bartle Bogle Hegarty has two nominations:
Time Theft
(Academy Films) for Vodafone and
Dangerous Liaisons
(Rattling Stick) for Levis.
Clemmow Hornby Inge & Partners
Wave
spot for Big Yellow Storage is also nominated alongside Fallon's
Play-Doh
ad for Sony produced by Gorgeous.
All will compete against Saatchi & Saatchi's New York's
Tide
ad produced by Dab Hand Media. The ad won gold at the BTAA in the international category.
In the press section, BBH get a strong showing with its
F**k Off
campaign for Barnados which has been nominated for both the magazine and newspaper advertising category.
But it has been a particularly poor showing for UK digital agencies with Poke's microsite for Orange Unlimited standing out as one of the few UK nominees in any category. What exactly are the others doing so right?
Find out by visiting Campaign online at 9pm, when we will publish the results online.
Who do you think should be rewarded tonight? Comment below: