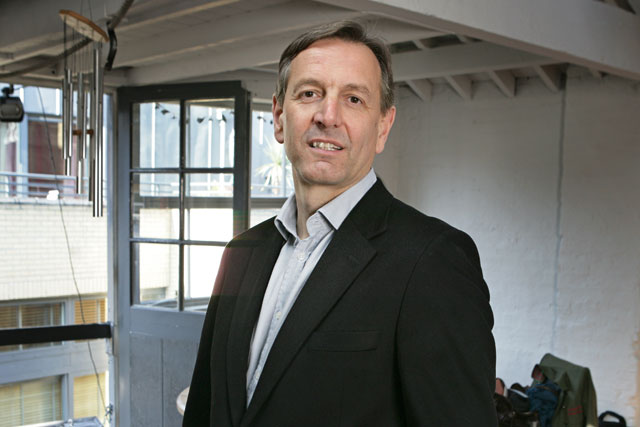 Perhaps it was having to endure a three-hour presentation on the Government's post-COI communication strategy - which could have been done in 45 minutes - that caused a leading industry figure to damn what he heard with faint praise.
"The best that can be said is that the new system can't be any worse than the chaos we have at the moment," he sighed on leaving London's Queen Elizabeth II Conference Centre at the close of the often mind-numbing marathon.
He added: "But I'm still not sure the Government really knows what it's looking for."
Others in the 700-strong audience were more sanguine. Not surprisingly, perhaps, given that the Government's adspend, though slashed back, will still be around £120 million next year. But there was palpable relief that some order and cohesion are being restored after the period of limbo while COI was being phased out.
However, the details of exactly how the successor of COI, the Government Communication Centre, will operate are not all clear-cut. "Work in progress" was a well-used phrase at last week's briefing, causing one industry observer to ask: "Just how long do they need to work it out?"
There remains much ambivalence towards COI, much lauded for its marketing expertise and deftness at managing agencies, but criticised for its bloated structure.
"There has been a lot of talk about getting value for money rather than necessarily going for the cheapest price, and there's no doubt COI was spending too much," one member of the audience remarked. "But it's hard not to wonder if the pendulum has swung too far the other way."
For the moment, there are questions around two aspects of the strategy. Is the new system of procurement contracts being introduced later this year too complex? Will agencies be caught in the crossfire between the new "proactive communication hubs" that are designed to avoid duplication of messages by closely related government departments and the cost-conscious Government Procurement Service?
Some blame the way in which the new frameworks have been explained for the confusion, particularly among small agencies wanting to bid for government work and unsure which framework they should be in. One suggestion is that issues of this kind could be resolved through the establishment of a supplier advisory group.
As for tension between the "hubs" and the GPS, those with experience of government work point out that the potential for it has always existed and the new system is unlikely to make it worse.
What remains to be seen is whether or not it is being underpinned by sufficient resource, not least at the GPS, where just six people are being deployed to work on communication supplier contracts.
In the end, it may come down to the quality of the people charged with making the system work. Emma Stranack, the Department for Transport's marketing chief and chairman of the heads of marketing group, is described as "very good and approachable".
Meanwhile, Wendy Proctor brings lots of agency experience to her role as the deputy director of the Cabinet Office's shared communications service.
Much, though, rests on Jenny Grey, the boss of the GCC and an ex-PR executive who is popular but has no experience of private-sector marketing communications.
Lots of questions, many of them still unanswered. As one agency chief admitted: "All we can do is suck it and see."
FORMER COI HEAD
Mark Lund, former chief executive, COI; founder, Now
"There will obviously be some anxiety because so few GPS staff are going to be involved. COI had many more, but that's partly because it did a lot more agency hand-holding during the procurement process. That responsibility - and it's an important one - will now fall to the 'hubs'.
"However, I think the new simpler frameworks will mean fewer pitches and, hopefully, longer, more stable relationships between government departments and their agencies.
"It will come right. When a 'buyer' is as important as this, the 'sellers' will do everything they can to help make it work."
TRADE BODY HEAD
Nicola Mendelsohn, president, IPA; chairman, Karmarama
"I'm very glad the limbo period since the axing of COI was announced is over, although I think it was right for the Government to take a year to review its communication options and avoid a knee-jerk reaction.
"That's not to say all the problems have been nailed. You can't expect everything to be right when such a major change is taking place.
"One problem that still needs to be overcome is giving agencies more access to senior clients early in the process so that the work is quicker and better. I think we'll see fewer but bigger campaigns."
AGENCY HEAD
Tim Duffy, UK chairman, M&C Saatchi
"Where there was previously doubt and uncertainty, we now have clarity. The Government seems to have a clear agenda and has reaffirmed its belief that, in the modern world, communication can still make a difference.
"Of course, there is always the potential for tensions between quality, as represented by the 'hubs', and price, which is the concern of the GPS. But I don't think the new arrangements will heighten the problem. It will be up to us as an industry to prove our value and demonstrate effectiveness.
"The new system is work in progress but, given the level of complexity, it couldn't be anything else."
INTERMEDIARY
Paul Duncanson, managing partner, Creativebrief
"One of the challenges that the GPS faces is that it has an awful lot of work to do over a relatively short period of time. What's more, it will have to evaluate agency responses that will be quite unlike those of other suppliers.
"The GPS has to make sure it has the knowledge and the resource to work within the timeframe.
"Also, procurement people and those working within the 'hubs' have to be really clear about their responsibilities and remit.
"Having people with the right level of experience will be vital even if it means bringing in external consultants."