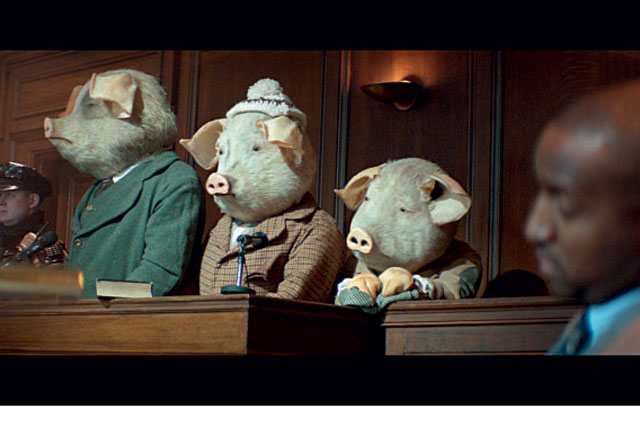 In recent years, it has been possible to forget that The Guardian, during the 90s, had just about the most innovative and forward-thinking commercial operation in the media marketplace - and it consistently punched well above its weight in the display advertising bear pit.
Aspiration and reality have not always met in this digital era, however, and critics suggest that The Guardian has, at times over the past decade or so, seemed surprisingly ill-equipped to sustainably develop the new types of commercial relationship required of the new landscape. For instance, during the noughties, executives tasked with big-picture strategy developed a knack of making pronouncements about how the digital advertising economy was likely to evolve, without properly canvassing the opinions of the people best placed to put them right about the likely facts of the matter - namely, media agencies and big advertisers.
This from an organisation that is anticipating the day when it can finally switch off its print plants and go wholly digital. This would put greater emphasis on advertising (as opposed to coverprice) revenue, though the company is also said to be looking at new paid-for digital products. Put starkly, Guardian News & Media, which lost more than £38 million last year, needs to evolve a credible commercial strategy going forward.
Recently, agencies have been reporting rather encouraging signals emerging from the title's King's Cross offices - notably, a new willingness to talk about attractive cross-platform packages involving content creation as well as advertising. So, last week, Adam Freeman, GNM's commercial director, revealed that it is developing a new media planning system that will allow advertisers to buy the Guardian "audience" as a package across all its onand offline manifestations. It is the cornerstone of what he hopes will be a new relationship with media agencies. He says: "We believe that The Guardian's commitment to open journalism makes us a premier partner for companies trying to reach consumers who think internationally, embrace change and new technology and look forward, an audience we have defined as 'progressive'."
Is this a compelling proposition? Simon Davis, the chief executive of Walker Media, is none too convinced. He explains: "216,000 people a day are prepared to pay for The Guardian's content, whereas some 3.7 million use guardian.co.uk a day to access largely the same content for free. Is it really credible to argue that there is sufficient homogeneity between the audiences to justify a commoditised sell?
"GNM wants to leverage the newspaper's strong brand equity to colour the broader audience delivered online in order to monetise the content it has chosen to give away, and to use the scale of its digital audience to justify the costs of printing a loss-making newspaper - but this masks a fundamental flaw in its business model."
Steve Goodman, the managing director of print trading at Group M, believes that if The Guardian can package data in a way that benefits advertisers, then that might be of interest. Yet he adds: "I'm not sure about this definition of Guardian users as progressives, though. It's a bit of a red herring. I don't really buy into the whole open journalism thing either. Readers buy into The Guardian not to read what other Guardian readers think but on the strength of The Guardian editorial product. That's what advertisers are buying into as well."
But Steve Hobbs, the director of media operations at Aegis Media, is more positive. He states: "Where we trade in real time, we can target actual people who have expressed some kind of preference for a brand. It is therefore incongruous to think that we should still be focusing our buying based on the size of an ad, especially for a media owner that delivers more audience online than it does through a printed product."
But Amy King, MPG Media Contacts' head of press investment, isn't so sure. She says: "In an ideal world, we would take into account all platforms for all brands. The problem lies in the reporting tools and having the quantifiable numbers available for all brands. The National Readership Survey has been working on delivering a cross-platform figure for publishers, with figures set to be released in September.
"For The Guardian's proposed structure to work, its measurement tool will need to sync with the new NRS data. There will then need to be a lot of work done in educating the industry and encouraging the move from traditional single-column centimetre trading to cross-platform audience trading."
NO - SIMON DAVIS, CHIEF EXECUTIVE, WALKER MEDIA
"In a world of data-driven behavioural targeting online, media-owner-generated demographic, behavioural and attitudinal audience definitions only provide a start point for planning, which is quickly supplanted by actual audience behavioural insight. GNM's trading remodel will fail."
MAYBE - STEVE GOODMAN, MANAGING DIRECTOR, PRINT TRADING, GROUP M
"There are things here that we would be interested to explore. But our clients don't target progressives - it's a term The Guardian has just made up."
YES - STEVE HOBBS, DIRECTOR OF MEDIA OPERATIONS, AEGIS MEDIA
"In an online environment, where we can trade in real time, the issue is whether agencies and media owners together can create trading metrics that account for the true value delivered to clients rather than notional ones."
NO - AMY KING, HEAD OF PRESS INVESTMENT, MPG
"Last year, News International approached the industry with a new trading model based on costs per thousand. It proved unsuccessful. The Guardian has a huge task if it wishes to change the way the industry trades."
Got a view? E-mail us at campaign@haymarket.com.