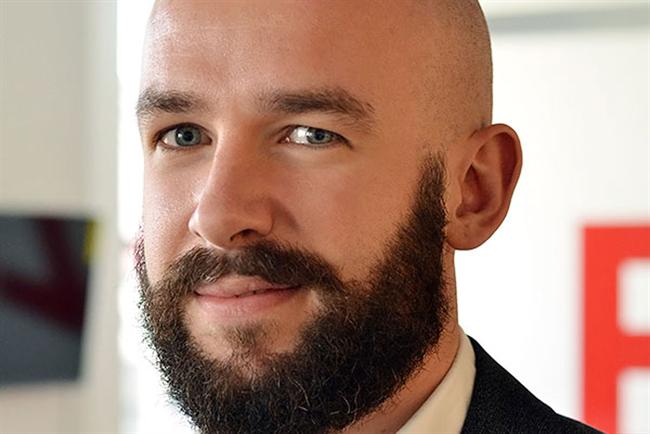 Time flies when you're depressed, my father-in-law likes to say. Which makes the fact 2014 has shot by in the blink of an eye all the more confusing. It's been first the full year of BuzzFeed UK and also the year my son was born; it really has been a blinder. I've learnt building businesses and stubborn babies are not the best combination, but I also wouldn't trade all that's happened for the world.
The birth
If I look back to the beginning of 2014, I am reminded of the challenges we faced to scale BuzzFeed UK, both on the business and editorial side. In partnership with Luke Lewis, BuzzFeed UK editor in chief, we've worked hard to scale the business both editorially and commercially, transitioning the brand from internet curiosity to a more established player in the media scene.
[Buzzfeed UK claims to have around 20 million unique browsers per month, Comscore data tracks around 3.5 million users].
Now, as the end of 2014 approaches, the team is more than 50 strong, with exciting news hires on the editorial side - Richard James joined us from the Metro, Robert Colville from The Telegraph and Emily Ashton from The Sun.
Hiring amazing journalists have really helped us shift the perception of our brand in the market with new formats, scoops and coverage that our news team works diligently on every day. On the advertising side, we've also brought in a stellar team from Facebook, The Telegraph, the MailOnline, and even some imports from our New York office. There is this real feel of taking the best of "old media" to build something brand new.

This year was also a significant time for the company as a whole with the round of investment from Andreessen Horowitz in August. I think for us as a company, and for many in the industry, this felt like a tipping point - that the team at Andreessen, early stage investors in Facebook, Twitter and Instagram, felt so confident in what we were doing that they made a large investment and it was a huge vote of confidence. Since then, we've been working closely with their team to plan out how we can operationalise our ambitions.
On the advertising front, we've worked with some of the best brands including British Airways, Vodafone, AMEX and Starbucks. One of my favorite projects was working with the Foster's team to expand the reach of their "Good Call" campaign with some social content that significantly elevated their key brand and purchase metrics. We built some great multi-lingual content for the Vauxhall team, running across Europe. And we also helped Asda answer the question on everyone's lips this summer - "Which BBQ food are you?".
Looking towards 2015
The coming year looks even more demanding and exciting in equal measures. A huge focus for the US BuzzFeed Video team was developing BuzzFeed Motion Pictures - a rapidly expanding team of 200 out in California, working hard to reimagine video for the age of social. TV can be great, but as more and more consumers spend most of their time on mobile and social, how can we reimagine this experience for the new era of media?
What would TV look like (and by extension, TV advertising) if it was to be delivered entirely through social feeds? We've already done some great work across the pond with Nestle, Mini and GE, so we're now looking to make some investments in Europe to start building great social video campaigns over here.

We have a great relationship with the brands and agencies that we work with and we have had a successful BuzzFeed University program running in the US for brands and agencies that want creative insights and data to help reimagine their advertising strategies for the post-banner era. We're yet to run this in Europe, but are super excited to start working with the right partners on this. Anyone reading this who's got the resources to plan for something big and is interested in doing some serious 2015 planning and education, please do get in touch.

2015 will also be the year of pan-European expansion for us - with editorial teams in Germany and France, we're now looking to build the commercial side of BuzzFeed in these markets. So I'll be looking forward to spending time in the early part of 2015 meeting with current clients and potential new team members across the continent.

As we look forward as an industry, there are still challenges and concerns. I worry, still, that our industry is too caught up in the banner market. With so many vested interests in keeping the investment in banners, despite the fact that this spend doesn't result in great work, I'm just hoping that 2015 offers some sort of breakthrough. I also worry a little about the darker side of native, with some media brands offering work that stretches the ethical boundaries of their relationship with the audience.

All in all, 2014 has been an outstanding year. We've seen huge growth in our core business globally, and great take up in some of our newer territories and products. 2015 might have some challenges ahead, but I think we're well positioned to grow even more.

Now, I just need to work out how to get a four month old to sleep...
Will Hayward is vice president of Europe at Buzzfeed