In the early, heady days of social media, when chasing elusive social media ROI was top priority, there were countless attempts by brands to sell products or services directly from social networking.
But after many failed experiments in social commerce, as it became known, brands retreated to a more familiar and comfortable place, focusing their social media efforts on brand-building, storytelling and paid media.
This week, Instagram and Pinterest have both unveiled click-to-buy options, reigniting this debate. While brands have been active members on the networks from their early days — rather than party crashers — will their users be in the right mindset to make purchase decisions?
Will click-to-buy become a short-term distraction from a larger mission of putting out images and social ads that build a brand over time?
No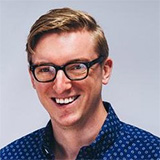 Zach Pentel, strategy director, partner, AnalogFolk
There has been a dominant thought over the last several years that Instagram should maintain the sanctity of its visually driven roots and avoid twisting its creative formats to suit the interests of brands.
To a degree, this has held true; Instagram notoriously controls the creative chosen for paid media buys on the platform, and updates to its advertising formats come only after careful consideration. Carousel ads, for example, have seen a number of small tweaks since launching based on user feedback.
But the thought that Instagram is for pure, squared-off visual inspiration neglects the way that many users live on the platform. After all, people follow brands on Instagram to pick up lifestyle cues.
And in the case of retailers, from the niche (Everlane, Kaufmann Mercantile) to the mass-market (Nike, Urban Outfitters) commerce is an integral part of their brand story.
This is doubly true on Pinterest, where people curate lists of items they hope to purchase. Providing an easy (if subtle) path to purchase would be a welcome addition that doesn't detract from the brand story. Users actively seek an easy route to purchase in these visual contexts.
If retailers tread carefully, click-to-buy features can help build a brand's cache on Instagram by directly connecting users to the products they came to find in the first place.
And on Pinterest, it turns mood boards into shopping lists. All of which is a good thing, for brands who can integrate sales into their message in a sophisticated manner.

On the other hand, success will be more challenging for brands outside of lifestyle categories. And to keep users from revolting, rolling out commerce features will require impressive restraint from Instagram, Pinterest and brands alike.
But if experience serves, it should be a careful balance that both platforms can safely maintain.
Yes
Jill Sherman, SVP, social strategy, DigitasLBi
With the mobile feed decreasing consumer attention spans, brands will try to adapt by shortening the path to purchase at the expense of branding.
For those with loyal customer bases and in-demand products and services, targeted direct response opportunities will likely succeed in small bursts. But for brands that rely on storytelling and premium experiences as part of the consumer path to purchase, one-off product pushes will likely fall short, especially if they're void of awareness or context.
Imagine if tomorrow, the mobile feed turned into an endless checkout lane of impulse buys. This approach simply isn't sustainable, and consumers might find it annoying.
Sophisticated brands will approach the click-to-buy model strategically by first understanding the overall digital ecosystem and consumer journey, then adopt the right balance of content with insta-buy opportunities. Mapping to mindset will be key. And click-to-buy, outside of an impulse mindset (like scarcity) requires intent.
Understanding the moment a person is ready to purchase, then offering a seamless path, is the ideal. But simply throwing "buy" buttons on everything at the expense of brand awareness and deepening isn't the solution. The path to consideration is still very real.
Of the recent click-to-buy announcements, two stand out. Pinterest's e-commerce pins are intriguing because the "life planning" platform allows brands to instantly suggest contextually relevant product and services related to the user's end goal. And YouTube's shoppable videos are intriguing because they allow brands to blur the lines between research and commerce.
In both cases, I think consumer adoption will be relatively seamless, as both track to existing consumer behaviors. I'll be interested to see how Instagram fares, as it will require a larger shift in consumer mindset and behavior. That said, being integrated with Facebook will allow for unique cross-platform storytelling and demand-gen opportunities.