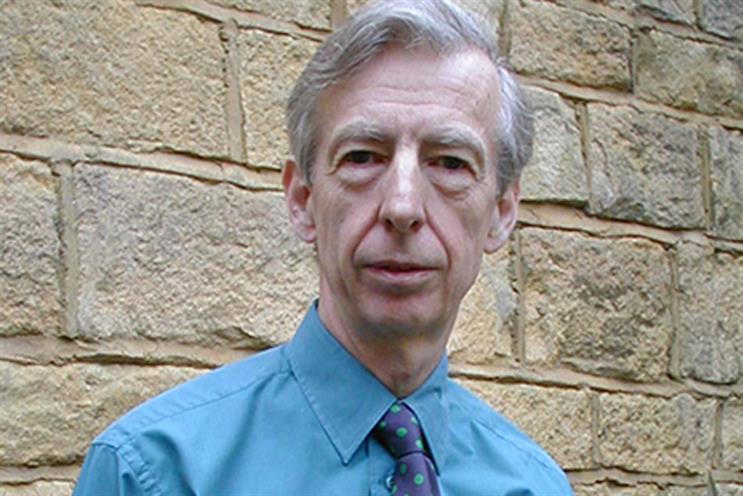 Vilified as the last bastions against integration and the fully comprehensive service clients demand, silos are having dynamite set beneath them. Laying the charges are Publicis Communications and Ogilvy & Mather, which plan to destroy the hated edifices by changing the way individual agencies report their financial performances.
This is being done by moving from a system of having agency networks reporting on a global P&L to different agencies reporting together on a country level. For example, Publicis Communications agencies in the UK will report collectively through Robert Senior, the company's chief executive.
Each of O&M's network companies will report under a single P&L in New York and more regions could follow. For Senior, the rationale is simple. "We're doing it to better service our clients and ensure that everything we do is about helping our clients improve their businesses," he says. "P&L is an agenda. It denotes the direction of our brand and indicates how people are judged and rewarded. It defines behaviour.
Some suspect introducing country P&Ls is really a bid to cut costs and ease pressures on margins. "The cynic in me would say that this is an attempt to put up a smokescreen," Bob Willott, editor of Marketing Services Financial Intelligence, says.
April Redmond, chief marketing officer at Kerry Foods, a client of the Publicis-owned Saatchi & Saatchi, is one marketer who still needs convincing. "I'm not sceptical but it remains to be seen if this can work," she says. "I've yet to work with any agency group that has successfully made everything seamless for a client. Saatchis is saying all the right things and I'm cautiously optimistic. But the fact remains that this is a very difficult thing to achieve."
Another fear is that country P&Ls move agency groupings even further away from their original raison d'être: the ability to handle conflicting accounts. "This system has the potential to throw up issues of conflict and give them more oxygen than they otherwise might have had," a marketing director warns.
Senior claims there is no problem as long as agency groups behave sensibly. "We have teams that work on conflicting business and we ensure never the twain shall meet," he says. "The conversations we've had with clients about this have been very professional."
Above all, country P&Ls raise the question of whether group agencies will lose their particular cultures – and hence their client appeal – in the rush to present a fully integrated face. "Agency cultures are everything," Senior insists. "Not only must they be maintained but shine brightly. In any P&L arrangement, players must have a very strong sense of self."
Willott doesn't dismiss the idea of country P&Ls but cautions agency groups about rushing into it. It isn't as easy to manage as it seems because different businesses have different margins, he points out. "I'm not saying agency groups shouldn't do this," he adds. "But you have to make sure that, behind the frontage of client service, people still feel motivated and excited about what they're doing."
Agency head
David Kershaw, chief executive, M&C Saatchi
"Clients are always looking to drive down costs and the introduction of country P&Ls appears to be the result of agency groups trying to respond to this.
"But, in doing so, the danger is that you dilute the cultures and philosophies of your group agencies. Also, clients finding themselves dealing with a single entity may be more cautious about conflict issues. The reason agency groups were established was to manage conflict, which could become harder.
"Economics seems to be driving this, with agency groups feeling they have to keep up with each other to maintain margins."
Marketer
Matt McDowell, European marketing director, Toshiba
"Country P&Ls are an example of the cyclical changes that clients and agency groups go through. What seems efficient and effective one day may not seem so the next.
"The fact is that there will never be a 'right' method and one size will never fit all.
"A lot depends on what stage a client has reached in the cycle. All have different global and local needs depending on where they sit. There will always be different degrees of centralisation.
"What's more, country P&Ls throw up potential conflict issues. It all seems like a self-serving idea by the agency groups."
Accountant
Mandy Merron, partner, Kingston Smith
"It must be 20 years since the London Business School's Tim Ambler was arguing that the way to make agencies work better together was to give them one turnover. Now it's actually happening and it will become more common because it gets rid of so much destructive competitive behaviour and addresses a common complaint from clients that agencies spend too much time trying to get larger shares of the budget rather than working together on their behalf.
"Of course, the success of country P&Ls will depend on how they are structured. If individuals don't feel properly valued, they will just follow the money."
Accountant
Steve Govey, client partner, Beavis Morgan
"Country P&Ls are nothing new within professional service companies but have taken time to reach the ad industry, where egos tend to be more prevalent than elsewhere and where silos result from individuals being reluctant to give up 'ownership' of what they do.
"That said, the trend is good for clients whose primary aim is to sell more and they should benefit from the mix of marketing disciplines found within various silos.
"The biggest problem for agency groups will be in handling the transition. You can't take a 'bull in a china shop' approach when dealing with creatives. Nevertheless, this is an issue the groups have to address."