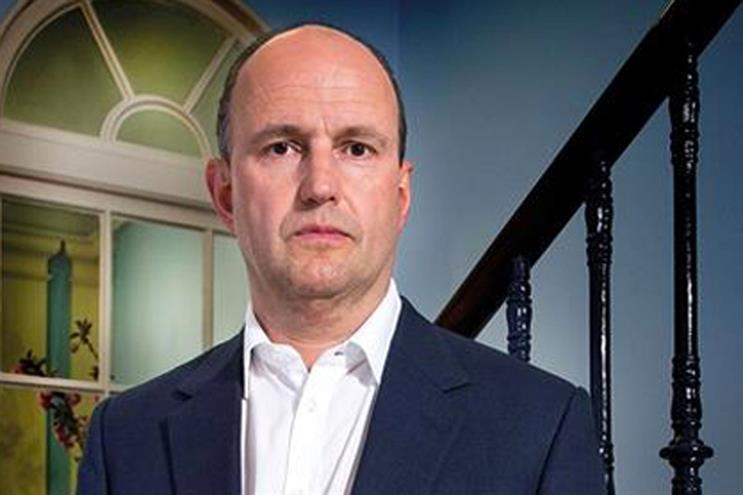 Will companies hold back, fearful of committing marketing spend until they see which way the post-Brexit wind is blowing? Or will they invest more to retain the loyalty of nervous customers?
"I've no idea what's going to happen," the boss of a major agency answers. "Anybody who says they do is a liar."
Until recently, advertisers found themselves living through a Brexit "phony war" with little having happened since June's vote to leave the European Union. Now Theresa May has set the clock ticking by pledging to invoke Article 50 by the end of March 2017.
Whether or not this has concentrated marketers' minds on just how unpleasant life outside the EU will be for them and their customers remains to be seen.
Perhaps some of this helps to explain the almost schizophrenic behaviour by marketers as highlighted in research figures from the Advertising Association/Warc Expenditure Report and the IPA's quarterly Bellwether survey.
Both suggest that brand owners held their nerve until the prime minister indicated she was going to play hardball with Brussels.
According to the Bellwether findings, a net balance of 13.4% of marketers increased their spending during the third quarter of 2016 – the highest rate in two years. Yet 12.1% of them admitted they were pessimistic about future prospects.
The AA/Warc research exposes similar contradictions. Higher-than-expected growth led to an upward revision of 2016 growth by one percentage point to 5.2% after UK spend grew by 5.1% to £10bn in the first six months.
Brexit storm clouds darken the horizon, though, leading to the 2017 forecast being downgraded by a percentage point to 3.3%.
Tom Knox, chairman of MullenLowe London and IPA president, suggests the uncertainty among marketers is not just because of Brexit but the fragile political situation in the US and Europe.
"Uncertainty leads to conservatism, which you would think would have a depressive effect on spend," he says. "Yet I find no clients losing confidence or planning major budget cuts. They seem to think business is slightly better than they expected but are very nervous about saying things are fine."
Fortunately for them, consumer credit remains cheap. However, Brexit's effect may vary significantly between organisations. For example, US companies operating in the UK are suddenly finding they get a better bang for their advertising buck after sterling's 20% depreciation.
Ian Twinn, ISBA's director of public affairs, says that while the post-Brexit ride may be a bumpy one, it might not necessarily result in depressed adspend. "Companies will still be in the business of selling product and gaining competitive advantage, and that won't stop because of Brexit," he claims.
"In fact, if imported goods become a lot more expensive, it could be that the manufacturers of those goods will actually have to increase their advertising investment."
And what if consumers react to the Brexit uncertainty by cutting back on big purchases and start saving? "Consumers will still buy stuff," Twinn says. "What incentive is there to save money when savers have been so badly screwed?"
Trade body
Tess Alps, chair, Thinkbox
"TV advertising tends to reflect trends earlier than many other sectors. Our feeling is that companies that manufacture in the UK, particularly those in the FMCG sector, will be hit by exchange rates. We've already seen one example of that happening with Unilever in its dispute with Tesco that followed the pound's fall.
"However, products made by companies that are based abroad and manufacture there – Volkswagen is one – will appear cheaper.
"Of course, everybody is feeling a bit jittery at the moment but as long as consumer spending remains relatively strong, there's no reason for companies not to keep investing in marketing."
Marketer
Peter Duffy, chief commercial officer, easyJet
"I believe marketing budgets will hold up during 2017. That's because it will be more important than ever for companies to cherish and support their customers through a period of uncertainty.
"If anything, there's likely to be more support for marketing rather than any cutting back. We certainly intend to maintain our marketing budgets during 2017 in order to ride out consumer uncertainty and make sure our customers are aware of what we can deliver for them.
"The problem is that people don't really know what Brexit means. The sooner we can get clarity, the better."
Marketer
Ian Armstrong, global communications director, Jaguar Land Rover
"Trying to predict whether or not there will be a drop in adspend next year is a very difficult call to make. Assuming there's no recession, budgets will only decline if people allow themselves to be sucked into a climate of uncertainty.
"For our organisation, next year will be very much business as usual. That's because we've got lots of model launches coming up and because, as a zero-budget company, we can adapt our plans in the light of what's ahead.
"Also, for global businesses like ours, the impact of Brexit is dissipated around the world."
Agency head
Maurice Lévy, chief executive, Publicis Groupe
"Since the shock of the Brexit decision, I have been of the opinion that there will be no short-term impact, neither positive nor negative, on budgets.
"I believe that 2017 will be about the same and the real impact will be felt when we know what the final outcome of the negotiations will be.
"Clearly, Theresa May has opted for a hard line. If that is confirmed, you may expect an impact that will grow with the news of European company headquarters leaving the UK. And, more importantly, if financial services leave London for Paris or Frankfurt.
"I believe it will be a slow process. It won't be like falling off a cliff."