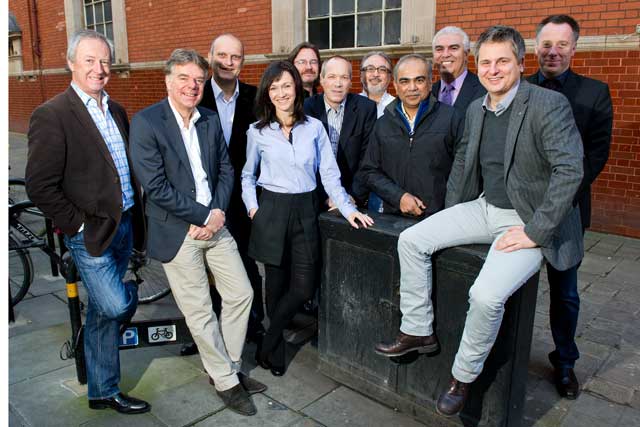 Agency chiefs from three continents sharing breezy banter around a restaurant table at London's St Martins Lane hotel last month are about to put their friendships to the test.
They are among 13 owner-run and managed agencies - four of them from Britain - that have chosen to take their informal working relationships to a new level by establishing an international network called Tribe Global.
Their aim: to leverage their domestic expertise in order to go after ambitious "challenger" brands across the world. Onlookers, though, predict they will have a formidable challenge of their own to overcome first.
In short, Tribe's members must convince would-be international clients not only that they can deliver consistent service across very disparate markets, but also that they can do it with the kind of federalist structure that has no great record of success.
It remains to be seen whether the odds can be defied by Tribe, which brings together Manchester's BJL, London's Complete Media Group and The AdStore, the Edinburgh-based Family, as well as mid-sized agencies in the US, France, Germany, India, Mexico, the Netherlands and Luxembourg.
The fledgling network, which has a total of 650 staff, is already looking for further "club" members in China, Japan, Brazil, Turkey, Poland and the Middle East.
Several theories are offered as to why Tribe-type offerings hit problems. Foremost among them is the belief that the relative ease with which such a network can be established - it requires no significant financial outlay by member agencies - is also its greatest weakness.
Tribe agencies won't exchange equity, but will contribute to a central pot that will fund initiatives such as research that might be attractive to potential clients.
Some believe that, without shared equity, there's a danger that member shops are not sufficiently committed to making such networks a success. However, Ian Wright, Family's managing director, claims a central pot is a better idea. "If we'd gone down the equity route, we would just be the same as the others," he argues.
Roberto Gaudelli, the chief executive of Mexico's Gaudelli MCW, says: "It's not just about money. We need to be drawing on each other's expertise."
What is more, the federalist structure also raises the question of how networks of this kind handle conflict. For example, what would happen if a Tribe agency won an international airline? How could that be squared with BJL's tenure of the British Airways cargo business?
Nicky Unsworth, BJL's managing director, insists that it's a bridge to be crossed when necessary. "We've not talked about it," she says. "But there's no reason to believe any such problem couldn't be resolved."
The biggest challenge may be finding a positioning for Tribe, which has neither the resource to challenge major networks nor the international experience to match well-established micro-networks such as those of Bartle Bogle Hegarty and Mother.
However, Tribe agencies believe their move is timely, given clients' growing need for agency flexibility and nimble thinking. "In the past, we would just wait for another agency to call us to help with a particular client," Daniel Eischen, the chief executive of Interact in Luxembourg, says. "Now we're becoming proactive."
Others remain to be convinced, among them Steve Govey, a partner at Mazars, the international accountancy firm. Govey advised Miles Calcraft Briginshaw Duffy and 23red when they launched.
"I don't believe in stifling ideas," he notes. "But I struggle to see how this will be a great success."
Got a view? E-mail us at campaign@haymarket.com
AGENCY HEAD - Nicky Unsworth, managing director, BJL
"This is by no means a defensive measure. None of the agencies in this group is having a bad time. It's much more about making the most of our combined strengths.
"We also believe that agencies of our size are more nimble and agile, and that's what clients are looking for.
"Also, we're confident we can deliver consistency.
We all know each other very well and I would trust any of the guys in the network to work with any of my clients. Having a group board of directors means we won't be just a loose association."
ANALYST - Bob Willott, editor, Marketing Services Financial Intelligence
"The advantage of agencies in different countries operating like a franchise operation under a global management committee is that it involves minimal financial risk. It also means a member agency can walk away at any time.
"But there is a bigger operational risk. If a local office screws up on a piece of network business, it becomes much harder to deal with.
"Whether or not clients buy into it may depend on whether or not their creative work is sourced out of a network agency with which they feel comfortable. If creative work has to be done locally, that's much more risky."
CLIENT - Matt McDowell, marketing director, Northern Europe, Toshiba
"I wouldn't be so worried about the looseness of an agency federation of this kind as I would be about the competence of its component parts and how consistent they are.
"The danger is to assume consistency is a given. Such alliances can become 'marriages of convenience', with one member agency trying to assert itself over another to increase its share of a network client's business by offering extra services.
"That's when the fact that there's no shared equity between the agencies can cause concern to a client and consistent service begins to break down."
ACCOUNTANT - Steve Govey, partner, Mazars
"I've never seen an arrangement of this kind work. For one thing, it's always difficult in an ego-driven creative business for agencies in different markets to work together.
"I also wonder whether an alliance like this can work without member agencies exchanging equity. Not only does it lead to a more cohesive management, but it also concentrates everybody's mind on the fact that they all have something to lose if it doesn't work.
"Clients are bound to be nervous of something they may not really understand."