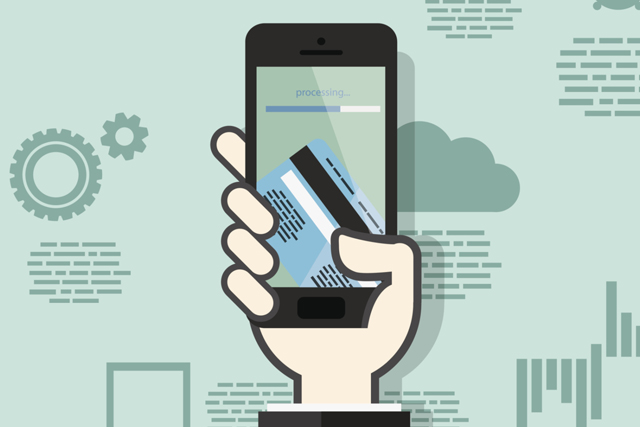 The majority of financial brands missed another huge opportunity recently to deliver content that would have kept them relevant in a changing world.
Following the launch of contactless payment on the London transport system, Barclaycard was the only brand to align itself to this future by offering its contactless payment wristband for commuters. With an influx of tech brands moving into the financial space, banks are under threat.
If banks want to regain long-term trust, they need to show their customers that they can react to consumer needs, change with the evolving digital landscape and compete with technology providers to improve the customer experience.
Currently, technology companies have the competitive advantage. They're more agile, so can respond to innovation, whether that's building a better customer experience-led app or facilitating more trust-worthy payment systems.
Financial services brands tend to be restricted by slowness and legacy issues with IT and software. The Bank of England apologised last week after part of its payments service structure collapsed. The system, for payments on house sales, usually processes around £277 billion a day, and was down for nearly ten hours.
While the banking sector has been still licking its wounds five years on from the financial crisis, technology companies have swiftly moved in. Apple Pay has officially launched in the US, with iPhone 6 owners paying for products and services simply by tapping their phone.
Evolve and stay relevant
Earlier this month, a hack of Facebook's Messenger app revealed the framework in place for a payments element – something that has been anticipated since Facebook hired PayPal's former president earlier this year. eBay also recently announced it would be spinning its payment processing brand, PayPal off into its own separate business in 2015.
The outgoing CEO of eBay, John Donahoe told financial services brands all they need to know when he offered his rationale for the move. "Looking forward three to five years about how we can best position eBay and PayPal, we think the competitive position and the competitive environment of commerce and payments are going through accelerating change," he said.
Payment services built purely for the digital world will compete directly for marketing time with banking brands
In other words, in three to five years' time, cheques will be obsolete, card payments will be antiquated and the emergence of payment services built purely for the digital world will compete directly for marketing time with banking brands.
With change threatening the very existence of financial brands, the only way to fight back is to evolve and to stay relevant. They need to make technology work for them, not against them. A programme of content marketing designed to meet customers' real-life needs throughout the year could be one way to remain useful and build trust in their products and services.
Barclays has made a good start, both with contactless wearables and its Digital Eagles initiative, but the sands of change have started to shift faster now. Engagement is now the currency that produces loyalty; banking brands are faced with increased competition from new banks and the more innovative financial services brands, along with the tech companies, entering the market due to more relaxed FCA (Financial Conduct Authority) regulations.
Financial brands need to learn from tech companies to help them put the customer at the heart of their products and services, and become far more customer-centric organisations, built around the needs of the end user. If banks don't embrace this all-important partnership of technology and content, then the new players will continue to win territory from them.
There will come a point where there's no way back.
Read next