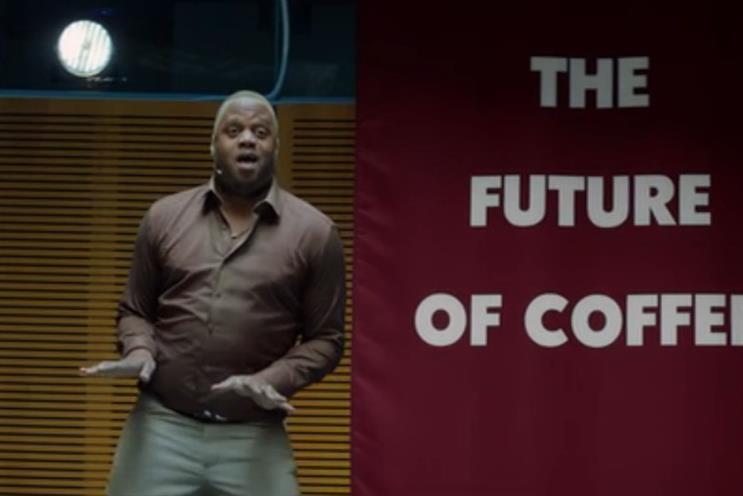 The coffee shop chain, founded in London in 1971 and bought by Whitbread for £19m in 1995, has grown into a global brand, with more than 2,400 UK coffee shops and 1,400 outlets in 31 overseas markets, second only in stature to Starbucks.
Writing for Campaign, Manish Bhan, head of retail transformation at Cheil UK, argues that the acquisition is a "win-win" situation for both companies, offering new distribution models for Costa and Coke's brands.
However, another consequence of the deal – Coke's first major move into the hot beverages market – is that it robs Costa of its plucky British upstart standing.
Consumers who may have favoured Costa over Starbucks in protest over the latter's tax arrangements, or its more corporate image, may find themselves reconsidering their source of frothy cappuccino.
Will association with Coke, and its portfolio of sugary soft drinks, damage Costa Coffee's reputation? We asked advertising's finest for their take on the deal.
Chris Arnold
Creative and strategy director, Creative Orchestra
If I had shares in Costa I'd sell them now and buy Starbucks. Whereas Starbucks have been demonised, despite being the biggest buyer of Fairtrade coffee, Costa has remained off the radar. But now they are in the spotlight. Which could be Starbuck's gain. I predict Costa will see customers abandon it, some even boycotting it, as has been the case with other controversial purchases, like L'Oréal of Body Shop, or Tesco's investment in Harris + Hoole. The big question is, what positive brand values does Coke bring to Joe Public? None, I suspect. The other question is, can Coke run a chain of coffee shops at all?
Polly Barnes
Client services director, Creature
Ultimately, it depends what "reputation" we think Costa has in the first place. "Corporate Monster Acquires Charming Indie Coffee Brand" this ain't. British people want coffee with their petrol: and if they wanted a single origin batch filter every time, Costa wouldn't have been voted Britain's favourite coffee brand for 175 years in a row. Real people care about what brands do for them, not about their manifesto - and people (REAL people) actually quite like Coke. Cold brew in a can, distribution on acid, and maybe even a festive lorry with "Sleepless nights are coming!" ringing from the speakers? I suspect people will be ok with that.
Vicky Bullen
Chief executive, Coley Porter Bell
Those bemoaning the apparent "loss" of a British brand to an American multinational should consider what Coca-Cola's clout could do for Costa. Far from damaging the brand, it will fortify it. In terms of growth and expansion, few opportunities match that of joining Coke's far-reaching global network. We suffer from a sort-of commercial nimbyism in this country: a notion that if international firms start building upon our products they will somehow lose character, become less British.
Those doubting what this move will do for Costa should consider Coke's acquisition of Innocent in 2013. Coke's marketing expertise and global reach add a new dimension to Costa's offering. Its distribution network is incomparable. Starbucks' FMCG brands do well in the UK, so what's to say that with Coke's 130 years of expertise, Costa can't better compete for supermarket shelf space?
Fergus Hay
Chief executive, Leagas Delaney
Coke has acquired Costa in order to diversify its portfolio beyond sparkling beverages, and access a new consumer base through a well-established hot and cold beverage brand. The degree to which Coca Cola's ownership of Costa will affect its reputation is directly correlated to the impact it will have on the Costa Customer experience. If it takes a cue from McDonald's 33% ownership of Pret A Manger, where the brand and customer experience retained its individuality, or the successful integration of Innocent and Smartwater, Costa's reputation will remain intact. The opportunity for Coke is how it integrates its world class retail activation resources with 3,000 Costa stores to the benefit of the customer experience.
Louise Jorden
Creative director, Imagination
The need for sugary drink conglomerates to diversify away from a market under increasing pressure from governments, health campaigners and a generation more health-conscious than the last makes Coca-Cola's purchase of Costa a prescient hedge. In terms of harming the Costa brand itself, the claims are perhaps overblown—I think the opposite is true. Costa will maintain autonomy, but gain the added thump of a global network with marketing prestige. That can only be a good thing.
Some have noted that Coke shifting into brick and mortar retail could prove myopic, as it lacks experience. But it's experiences that will define its purchase. Coca-Cola was a trailblazer for experiential marketing in the urban landscape. From "Share a Coke", splashing consumers' names across digital billboards in London and New York, or even when it toured a five metre tall replica of the iconic Coca-Cola bottle across the UK in a sampling programme, that expertise will help Costa create a whole new level of experiences beyond selling coffee. ?
Jonathan Trimble
Chief executive and founder, 18 Feet & Rising
Costa's just got the endorsement it needs to become a truly global business and brand. And Coke just spread risk outside of a declining soft drinks market and acquired some serious retail estate. Both brands gain. But dig deeper into the future and the picture is murkier. Coke's in the sugar business. Costa's in the milk business. A synergy where people and planet lose every time. The Coca-Cola Corporation needs to think bigger if it's to dominate this century as it did the last.