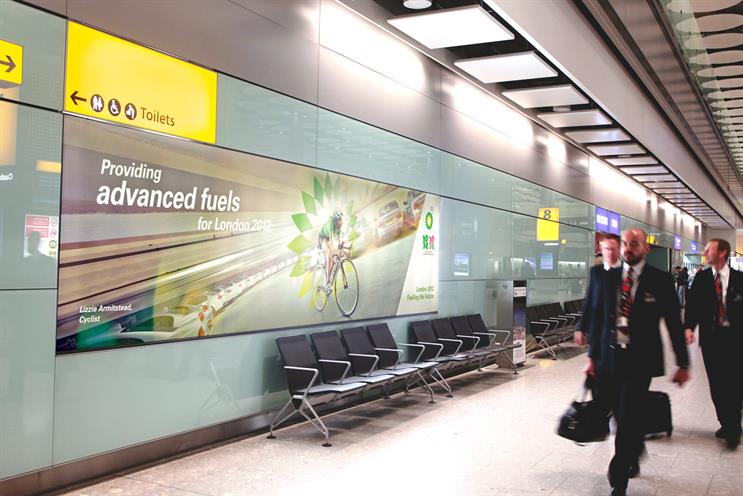 The Postar 2 project is with us at last – a test phase began last week, with limited amounts of data being made available to subscribers. An official full-scale release date has been pencilled in, too, for 26 February next year.

The press release accompanying the latest development describes Postar 2 as "highly anticipated" – a reference not just to the notion that this is one of the most ambitious media research initiatives ever undertaken, but also to the fact that (thanks in no small part to this ambitiousness) it is coming to market a little later than anticipated.

Conducted by Ipsos MediaCT, Postar 2 uses GPS technology to monitor the movements of a panel of 23,000 people and gauges their interaction with all outdoor advertising formats in all environments. It will report on a quarterly basis and provide a vastly more detailed picture of the outdoor audience than the existing Postar system, which concentrates on traditional posters in traditional roadside settings.

The outdoor market can't actually begin trading on the new data until next February, but the medium has been gearing up for this brave new world since the project was initially announced way back in 2008, so the industry has had plenty of time to think about the possible impact.

So, will Postar 2 be truly revolutionary? Tim Bleakley, the chief executive of Ocean Outdoor, certainly hopes so. He says that the medium doesn't have the market share it truly deserves – so he hopes that, first, the Postar figures will now give a true reflection of the strengths and virtues of outdoor and, second, that the media industry as a whole acts appropriately on these new insights.

But, he suggests, revolutions of this nature can sometimes be rather messy. "The inclusivity, the depth and the scale promised by the new Postar data should allow a reassessment of the outdoor audience. That has to be a good thing," he explains. "On the other hand, it is people who start revolutions, not research methodologies. So it will need the behaviour of people across the industry – buyers, sellers and site developers – to shift signi-ficantly if we are to storm the media palace."

And Roy Jeans, the chief executive of Rapport, argues that, as it happens, the delays to Postar 2 could end up working in its favour. He stresses: "Postar will capture all of the new digital developments in the medium at just the right time and it will enable us to talk about exciting new things for the medium such as dayparts. It will take a few months for people to get their heads around a lot of the new data – but then I think we're going to see it make a really interesting impact on planning."

However, Tim Sapsford, the managing director of ZenithOptimedia's outdoor specialist, Meridian, says that early enthusiasm for the product still has to be tempered with caution. He states: "From a technological point of view, Postar 2 is an incredible feat from top to bottom. For agencies and clients, the richness and inclusivity of the data, now covering all major out-of-home formats, will provide much better accountability for the medium in relation to other channels.

"But what the medium must not lose sight of is the requirement to continue to prove its effectiveness. I believe Postar 2 is the start of that journey and therefore provides the solid foundation on which the real revolution can begin."

Absolutely, David Fletcher, the head of analytics and insight at MEC, agrees. He points out that Postar 2's ability to deliver numbers on rail, airports and shopping malls will, at a stroke, remove some of the frustrations that planners have felt in the past when planning outdoor campaigns.

But he's particularly excited by the potential analytical "step change" it could offer the medium. He concludes: "We are in the age of both large data [mammoth data sets such as the one offered by Postar 2] and big data [analysable behavioural information derived from, say, cookies], and this puts outdoor into that game for the first time.

"Ultimately, it's about merging your data into client data sets – and building new models of accountability. And, of course, the new research will allow for new types of models, leading to more interesting types of targeting using outdoor. The bad news, of course, is that everyone else in other media-owner sectors is doing this too – but I'd agree that Postar 2 means outdoor will now be able to play a far sexier game."

Maybe Tim Bleakley, chief executive, Ocean Outdoor

"It would be very easy to say yes, but I've yet to see the data, so I have to reserve judgment. It will need attitudes across the industry to shift significantly if we are to see a true revolution."

Yes Roy Jeans, chief executive, Rapport

"The old Postar was a Morris Minor – it got you from A to B reliably, but you could never take it above 50 mph. This will turbocharge the medium and open up interesting dialogue with clients."

Maybe Tim Sapsford, managing director, Meridian

"I see Postar 2 more as a platform from which the medium can be transformed, rather than the revolution itself. Improved data and accountability are essential but it's what people do with the data that counts."

Yes David Fletcher, head of analytics and insight, MEC

"This gives outdoor an opportunity to get a different route into clients. It will be about building models, delivering a different level of accountability and giving advertisers a clearer line of sight between marketing activity and impact."