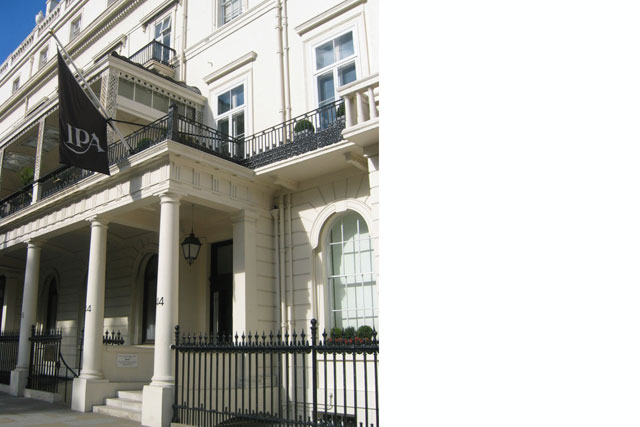 There will be no puff of white smoke emerging from the chimney at 44 Belgrave Square to herald the choice of a new IPA president, even though the selection of Nicola Mendelsohn's successor could be almost Vatican-like as discreet soundings are taken and ears are bent.
With six months of her two-year presidency left to run, Karmarama's executive chairman has, by common consent, earned the right to that cliched description of being "a hard act to follow".
Having put the enhancement of the industry's skills base at the heart of her agenda, Mendelsohn underlined it by leading IPA delegations to Hollywood, Silicon Valley and China.
In doing so, she has won plaudits even from Ian Millner, the Iris chief executive, chairman of the Marketing Agencies Association and a long-time IPA critic. "She's feisty, has great energy and enthusiasm and says what she thinks," he says. "The IPA has become more progressive and future-oriented under her presidency."
"Nicola has brought confidence, creativity and ambition to the IPA," Ben Fennell, Bartle Bogle Hegarty's chief executive and a member of the IPA Council, notes.
"She has done a brilliant job of pulling together the IPA's various strands into a very compelling leadership," Cilla Snowball, the Abbott Mead Vickers BBDO group chairman and chairman of the Advertising Association, adds.
As in the past, Mendelsohn's successor will be drawn from somebody marked out as a star performer at meetings of the 35-member IPA Council.
But whose name will emerge from the process that began during the summer with informal conversations initiated by Paul Bainsfair, the IPA director-general, and that will culminate when a group headed by Rory Sutherland, the immediate past president, presents its recommendation at December's council meeting?
Sources suggest it will be neither a woman nor somebody from a modest-sized agency. Mendelsohn is seen very much as a one-off, being a mother of four who has also found time to run an agency as well as fulfilling her presidential role.
That said, Dare's Lee Leggett could beak new ground by becoming the first executive from a digital background to lead the IPA, while Marc Nohr, the Kitcatt Nohr Digitas chief executive, is well-regarded at Belgrave Square.
Chris Macdonald, the McCann London chief executive, could be the leading mainstream-agency contender. "He's mercurial and ambitious," a source close to the IPA says. "And McCann could use the positive profile."
Certainly, the successful candidate will not be short of advice about what should be on their agenda, with agency bosses suggesting a wide range of issues worthy of attention.
Some say a new president should concentrate on more of the same by expanding and evolving the progressive agenda that Mendelsohn set out. In particular, there is a belief that the greater internationalisation of the IPA under Mendelsohn should continue.
Others ask for more to be done to improve an often-fractured relationship between the industry and the client community. However, an IPA insider admits: "This is a tricky issue for any IPA president to confront. It's easy to be accused of feathering your own nest by cosying up to senior clients."
Equally contentious is the call for the IPA to embark on a big new membership drive to pull in not only more digital agencies but even design and PR specialists. Igniting a new turf war, though, is something from which an incoming IPA president may want to keep well clear.
AGENCY HEAD - GREG DELANEY, CHAIRMAN, DLKW LOWE
"The Olympics were a great creative as well as sporting occasion and it's important that an incoming IPA president builds on that legacy by ensuring the Government recognises the importance of our creative industries - and the ad industry in particular - to the global success of Great Britain plc.
"When I travel, I'm struck by how much good work is being created outside the UK. So it's even more important that the IPA lauds and promotes our creative output internationally. The job can't simply be left to a UK-based global marketing communications company like WPP."
AGENCY HEAD - MATT EDWARDS, CHIEF EXECUTIVE, WCRS
"I'd like a new president to do more to help young people as they come into the business. I'm amazed to find people who have been working in the business for three or four years who don't have the basic skills that somebody should have been teaching them during their first few weeks.
"When I joined Saatchi & Saatchi almost 20 years ago, I spent several weeks learning about presenting creative work before I was let anywhere near a client.
"I learned a lot at that time. Perhaps the IPA could co-ordinate such a scheme and have agencies contribute to it."
AGENCY HEAD - CHRIS HIRST, CHIEF EXECUTIVE, GREY LONDON
"Our industry makes money out of being creative, so I'd like to see an agenda drawn up by an IPA president who isn't only a creative but also an outstanding businessperson who could help us bring about a business environment that really allows creativity to thrive.
"We talk a lot about our lack of talent when what we actually need is more guidance in building an environment suited to our innovative culture.
"The ideal IPA president would be a cultural visionary who understands that we don't spend enough time learning from other kinds of creative businesses that do it better than we do."
AGENCY HEAD - STEPHEN MAHER, CHIEF EXECUTIVE, MBA; IPA COUNCIL MEMBER
"I'd like to see three issues on an incoming president's agenda. One is a pledge to develop the greater internationalisation of the IPA and to do more to present the UK as a centre of creative excellence.
"Another is to build on what we have achieved with the IPA Effectiveness Awards and show that we are all about effective creativity.
"Finally, I'd like to see more inclusiveness, with more digital agencies and even PR and design specialists coming into IPA membership if we are really to represent the industry as it is today."