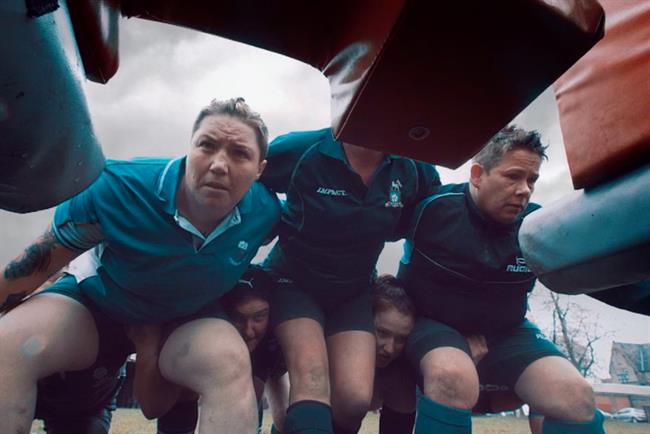 ITV celebrates its 60th anniversary this week, and what better way to kick off its birthday celebrations than the news that four in ten UK TV viewers tuned in for England's Rugby World Cup opening match on Friday.
This will provide a welcome ratings boost for the commercial broadcaster, which has experienced a drop in viewing share this year. Despite healthy profits, and increased advertising revenues, its stand-out populist shows have been underperforming. The recent overnights for the return of Downton Abbey and The X Factor are down, though this is less dramatic when you take into account real-world VOD viewing behaviours.
With ITV not broadcasting any of the Champions League this year, there is no doubt that live sport 'event programming' like the rugby will help it pull in viewers, especially in the face of competition from digital channels and streaming platforms such as Amazon Prime and YouTube.
Commercial TV faces a tough ratings challenge in the new landscape, but big moments, like the Rugby World Cup, means it can fight back. ITV has also taken advantage of the rise of the second screen, developing a companion app, to keep avid fans up-to-date pre, during and post matches.
The value of the rugby also goes beyond a ratings surge. The game is seen as having a strong sense of spirit, and strong values such as respect and teamwork. As the saying goes: "Football is a gentleman's game played by ruffians, and rugby is a ruffian's game played by gentlemen."
There is also a clear benefit in the migration of equity from event to brand. ITV, and the World Cup's team of brand sponsors, have the chance to reach a more 'upmarket' demographic that is engaged and brand aware. If ITV can extend beyond its populist commercial home ground, then this presents a lucrative opportunity to re-define its own brand.
It's not only ITV which will benefit from this tournament. The Rugby World Cup is the third biggest global sports event behind the Olympics and FIFA World Cup. Brands can connect with rugby's fan base at a cost considerably lower than the two bigger events. At the last World Cup, rugby was still regarded as relatively niche, but it has since grown to the UK's second biggest sport.
Many brand partners had already launched their marketing activity ahead of last Friday. Land Rover has been involved in rugby for 20 years, and launched #WeDealInReal which included advertising, social and media. The sound of a conch shell and the haka echoed round Covent Garden last week, announcing the arrival of Mastercard's latest ambassador: the All Blacks star, Jonah Lomu. Others include Heineken and DHL, and all have big global strategies in place to make the most out of the rugby.
Outside of the official sponsor activity, brands have had to act innovatively to capitalise on rugby fever while avoiding any breach of sponsorship rules around the World Cup itself. Marriott Hotels, a partner of England Rugby but not an official sponsor of the Cup, is a good example; the hotel brand launched #ReuniteMeWith earlier this year, to encourage expat English rugby fans to come home to watch their home nation play live at Twickenham throughout 2015.
Sport is acknowledged as a powerful medium for brands to engage with consumers. For those involved with the rugby – and especially for ITV on its birthday – the hope remains that the tournament will bring home a trophy.
Ian Stevens is the head of audiovisual at MEC