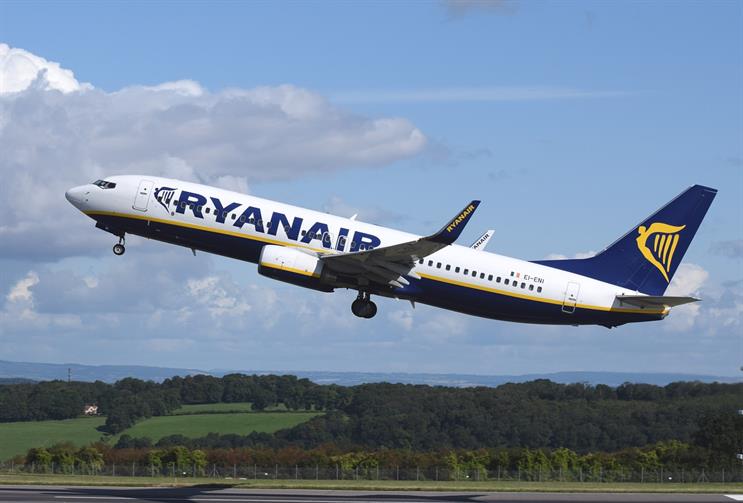 Depending on who you believe the problem is down to a shortage of pilots who were leaving to join other airlines or poor planning by Ryanair. But either way, it has undone some of the progress made by chief executive Michael O'Leary who promised in 2013 that Ryanair would stop "unnecessarily pissing people off".
O'Leary promised that those affected, who make up 2% of its total travellers over the period, will be offered alternative flights or offered compensation. However, it would not pay for flights with other airlines or offer compensation beyond that which is statutory. Acres of bad press ensued.
So is Ryanair reverting to type – when it seemed to put its low price promise ahead of customer experience – and will this cause irreparable damage to the brand after it had started to show the green-shoots of improvement?
Emma Harris
Glow London founder and former Eurostar marketing chief
"No. Ryanair as a brand has never prided itself on its customer-centricity so unlike for example, BA or Eurostar, there's no pedestal to fall from. The brand prides its pioneering 'least frills' positioning and makes no apologies for the inconvenience their cost-cutting focus causes its passengers. Their initial communication was clumsy and caused confusion but as always Michael O'Leary's come out with his straight-talking PR 'when we mess up we hold our hands up' and claiming his rationale is to inconvenience just 2% of customers to ensure the rest don't suffer severe delays actually makes sense. As they've re-accommodated everyone onto other flights no-one will be stranded so the social narrative will be about frustration not disaster. Let's remember, this is the airline that threatened to charge people to use the loo! Can our expectations of the brand get any lower? I don't think so."
Paul Charles
Reputation consultant at The PC Agency and former communications director for Virgin Atlantic
"After a sustained and successful period of positive customer relations from Ryanair, we've seen a return to the airline of old. While Michael O'Leary was quick and apologetic in the early hours of the news coming out, Ryanair didn't move fast enough to publish which flights would be cancelled. This sewed further confusion for passengers and revealed the true extent of just how many hundreds of flights were being cancelled, even though it is only 2% of the total flight operation. 400,000 customers is a large number to upset and many of those won't choose to fly Ryanair again. The airline will need to rebuild trust quickly so offering a simple refund is not enough, especially for those passengers who face extra possible costs for cancelling their hotel, villa and car hire bookings linked to their flight. It will need to offer a series of promotions soon, aimed at those affected, to win them back and show that Ryanair does care. But events may yet get worse if it doesn't have enough pilots for flights beyond the October cancellations so far announced. Winter sickness can affect operations very easily."
Tim Duffy
Chairman, M&C Saatchi Group
"Compared with United Airlines dragging a blood-spattered, semi-conscious grandfather off an aircraft, this hardly registers on the brand damage meter. Whilst O'Leary admits to 'a litany of cock ups over the last 12 years', this is not one of them. It is a deliberate measure to address the more significant reputational issue of punctuality. The brand will recover quickly as will the share price. Why? One. It's not that big an issue. Yes, it will cause short-term misery for some people, but these unlucky thousands are less than 1% of the number of flights taken by Brits this year. And people have a short memory.Two, O'Leary has had a good 'crisis'. There are no pretend corporate excuses, just a refreshing 'sorry, we messed up'. No dissembling, no evasion.Three, he will benefit from his latter-day conversion to customer service and brand investment. From 'I don't give a fuck if no one likes me,' to 'If I'd only learned in college that being nice was good for business, I'd have done it years ago'. He's got some positivity in the bank."
Jim Prior
Chief executive, The Partners
Just when you're sitting comfortably in Ryanair, the pilot throws in more self-generated turbulence to remind you of the fragile existence on which low-cost flying thrives. The message is this: bringing you cheap fares is not easy and requires much sacrifice, from you as well as us. They aim to perpetuate their myth as the non-corporate, plucky challenger; we make mistakes but that's because we are lean and fast and young – not like those big airlines that always rip you off. Yet beneath all that is a carefully crafted brand plan. It's like an organised gang of pan-handlers, drawing you in with a sob story that belies a wealthy truth beneath. But, like it or not, as long as they offer fares that others can't match, they will continue to do well.
Simon Cotterrell
Executive director, strategy, Interbrand
"There are two measures of a brand's strength that come in to play at times like these – responsiveness and authenticity. Responsiveness scores the company's ability to adapt to the unforeseen, whilst authenticity considers the values consumers perceive the brand to hold true. Whilst there has been a recent spate of reputation screw-ups that have resulted in the offending brand coming out relatively unscathed –VW diesel tests, BA system failures, Samsung phone fires – none of the brands involved held values quite like Ryanair. In their quest to single-mindedly push price, the company has always walked close to the edge in its relationship with its customers – who can forget O'Leary's infamous '£1 bathroom break' provocation. And, whilst the likes of Samsung acted feverishly to recall and assure its customers, the responsiveness of Ryanair looks somewhat back-footed – it is customer outrage that got them to share their cancellation list.Although in these seemingly forgiving times, permanent damage to Ryanair's brand is unlikely, we would, therefore, expect it to take them longer to level-out after this bout of turbulence."
Rachel Deacon
managing director, Life
Earlier this year Ryanair's CMO said brands don't need to be loved to win over consumers. It's an interesting boast when you consider where we are today with passengers hitting out at the airline, and many left stranded and out of pocket. The emotion most of its customers are now feeling is hate for the brand, or at best dumped. Literally... However, I believe Ryanair has been open and honest about its cancellations and this has been exceptionally well managed from a PR perspective. As long as Ryanair continues to deliver cheap flights customers will keep buying, and this debacle will be seen as a mere glitch.