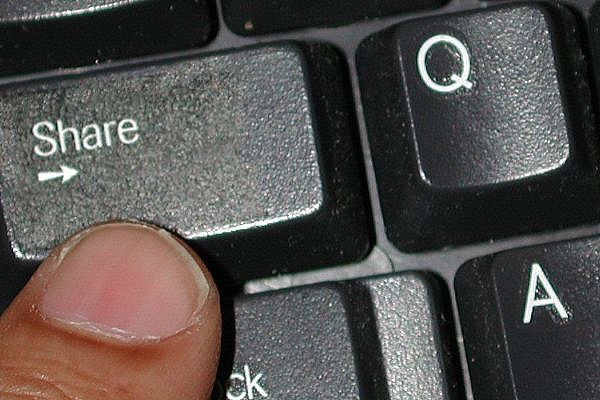 Bryan Scott, marketing communications director, Metro
Follow @lifeofbry Follow @MetroUK
NO
All media has the potential to be social, and these channels, whether 100 years old or 100 days old, are needed to get brands' content into the hands of consumers in the first place. Most brands create a wide variety and type of content that needs an equally wide range of channels to reach consumers.
Advances in technology have made it easier than ever for great content to be shared by consumers, but, as we all look for that much sought-after viral impact, this makes it more difficult to achieve. Brands may look to consumers to directly share the right type of content, but I can't yet see a time when consumers will be the key distributor of as many pieces and types of brand communications as you might see in newspapers, magazines or on TV.
Matt Willifer, executive planning director, WCRS
MAYBE
In high-interest categories, and those where there are significant differences between products, social influence is likely to be high. The film John Carter bombed so badly because people who had seen the film tended to speak, write, tweet and retweet about it, and those who hadn't were more influenced by these peer-to-peer reviews than the film's ads.
However, in low-interest and homogeneous categories, the reverse is more likely to be the case. There are, after all, not many blogs comparing the merits and de-merits of different crisps. And just because Lady Gaga has almost 38m Twitter followers hanging on her every word, does not mean you can pull off a similar trick for your bog roll. This is not to say you can't have an amazing idea, but it's inherently tougher.
So, sometimes yes, sometimes no - a classic "maybe".
Mark Trinder, sales director, ITV
NO
We've been in the social-media age for some time: 2.5bn people have access to the internet and Facebook alone has 1bn active users a month, yet consumers haven't replaced media-owners. Nor will they.
The democracy and openness of social media means it is necessarily unstructured and unfocused, not an ideal environment for brands seeking to build exposure and manage reputation. Brands need media-owners of scale to reach mass audiences, inclusive of targeted demographics.
Social media is a powerful tool and allows much differing engagement with brands - consumers are certainly more involved with them in social and are complaining, celebrating, sharing and distributing as a matter of course.
Sharing content with friends and engaging instantly with brands is one of the great pleasures of social media - but that hardly constitutes a new business model.
Robin Grant, global managing director, We Are Social
NO
You really would need to have drunk a bucketful of social-media Kool-Aid to believe that this will happen. Paid-for-media isn't going away any time soon, and will always remain a key part of brands' marketing spend. Generally, though, earned and owned media are becoming more important as social media reshapes consumer behaviour, and sensible brands are reshaping their budgets to take advantage.
Altimeter's "converged media" model is perhaps the most useful guide to this new environment, with it becoming more difficult to separate media into neat categories of paid, earned and owned, with each taking on characteristics of the others and all needing to work in unison to drive maximum effect.
How fast traditional agencies are adapting to this is a different question, so it's more important than ever for brands to select the right partners to help them navigate these uncharted waters.
Clare Baker, marketing director, Absolute Radio
Follow @clareb2 Follow @absoluteradio
NO
Social media is a brilliant way for brands to distribute content, but radio and TV will continue to contribute greatly. Social channels deliver a significant way to communicate and, when combined with other media outlets, make a more compelling offering and endorsement.
Media-owners kick-start distribution, closely followed up by loyal advocates. It is essential for them to recognise the importance of consumers sharing content and include social media in their marketing plans. Based on our experience at Absolute Radio, I believe the creators will remain the main starting point for communicating content, but only if they have excellent interaction with their audience.
Richard Marshall, chief executive, TMW
NO
Social should complement paid media, not replace it. Non-linear consumer journeys, which are the norm for today's considered consumer, mean that brands need to have content in lots of places to build stronger relationships with consumers.
Savvy brands are recognising the fact that their media strategies need to evolve to ensure their content gets in front of consumers. Social commerce, co-buying and review engines are examples of how social is central to the way people shop, and placing relevant and compelling content around this experience will influence the purchase decision.
Brands will begin to invest more in spaces where they haven't bought media, tapping into the rise of influence marketing and social media to amplify campaigns. New distribution and participation models that use consumers will form part of a good media strategy, but won't replace it.
Each month The Forum questions members of The Marketing Society on a hot topic. For more on membership, visit www.marketing-society.org.uk