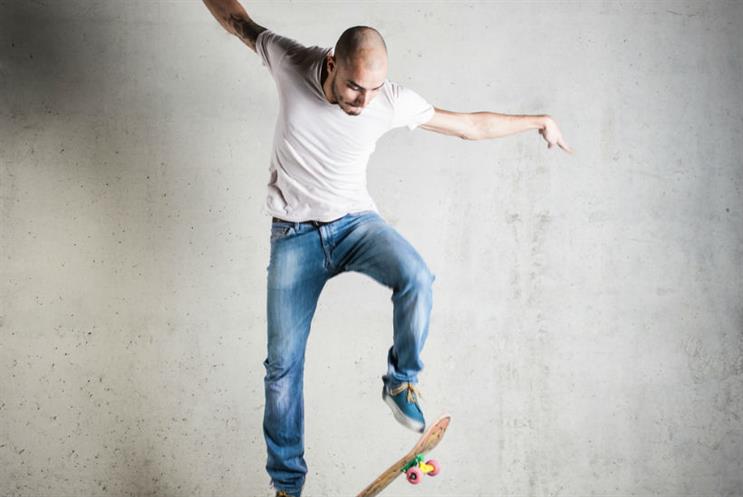 SJ: As agencies increasingly try to be all things to all clients, there's an impending risk that there simply won't be enough specialist outfits left.
This somewhat contentious proposition is a meaty one with which to kick off my role as a convergence panelist for Brand Republic. So, let's dive right in.
I've been on the client side with over eight different agencies across the past four years.
For the purpose of this piece however, I was keen to extend the remit beyond my personal view. During the past three weeks, I've dutifully harassed close to 20 industry peers for their take on the subject.
A resounding 98% shared the same observation as myself - niche agencies who have built up meaningful mastery of select themes or sectors have tended to outperform their competition. Significantly.

There are, of course, exceptions to this rule. Some media agencies that service a staggering variety of sectors still manage to assemble a crack team of subject specialists, and consequently service a niche area to expectation. But these are few and far between.
It's worth mentioning that I'm focusing this piece on subject matter specialism of a sector (such as tech or education) versus skills (SEO, PR, content marketing). I do believe that one agency can offer multiple functions to a brand, and do it very well. I for one wouldn't want to employ a different agency for each aspect of the media/marketing mix.

As a technology content curator running multimedia thought leadership, I'm coming at this from a content perspective.
Finding a set-up where your entire agency team bring a healthy grasp of the subject matter is critical for many of us. And this has proved to be far more likely at a specialist outfit.
So could convergence dilute impact and talent?
Specialist outfits could be better placed to deliver subject-matter firepower across the board. At a pitching session to win our business two years ago, an agency director insisted they were a 'rock star' service who could 'make it all happen'. They'd meet every need, tackle every area? Wonderful! They'd provide support on digital, offline, video production, branding, social and media outreach? Hell, yeah!
They even offered up a sample content pipeline for the first quarter. I was dismayed. The proposed topics alternated between heavy jargon and light-touch. It felt wooden and uninspired.

In contrast, the team put forward by the specialist agency all hailed from a robust technology background. PR pros, marketing wizards, graphic designers and account leads, the whole lot. They nailed the pitch.
Much like lean start-ups, I've found that specialist agencies are able to refocus more easily should they need to do a radical switch on the direction of a campaign or concept.
Their instant understanding of the topics in question - from cyber security's white hat hackers to the future of the connected car - affords them the ability to swivel, and fast.

For a brand, this could mean the difference between driving debate on a pressing industry issue, and coming in a day late as a mere commentator.
AP: 2014 was a big year for convergence in the agency landscape, as big networks continued to buy specialists across digital, data and mobile in great numbers.
And I can't see this stopping any time soon. With the emergence of new technologies and the huge volume of data we now have access to, all of the big networks are asking what the agency of the future looks like.

Some have suggested convergence would bring about a skills dilution, as agencies attempt to be all things to all clients. But provided networks are able to intelligently assimilate the specialists they have gathered, the real feature of convergence isn't one of diluted skills, but of a changing agency model that offers brands great power combined with the best of technology, data and innovation.

A client who takes digital seriously can now go to a networked agency with the reasonable expectation that it will be able to assemble a mixed team of specialist talents and disciplines, with access to technology and data and the ability to work at scale.

Specialists, of course, still exist, usually in the form of nimble start-ups, a couple of years in, employing somewhere up to 50 people.
While their ability to scale up to the demands of the bigger brands can be limited, they may well have good, fresh talent and some real strengths in new technology, which in these fast-paced times continues to advance constantly on all fronts.

It might be said that convergence, even as it has seen deeper sets of skills and services flood into major agency offerings, has polarised the market between the very big and the rather small. But brands can, with clever shopping, find the best of both worlds.
Some may elect to go the network route; others will prefer someone small and bright; others still will mix the two, putting cutting-edge work to a specialist while tapping into network scale for core work. In addition, brands will continue to bring work in-house and to outsource on a cyclical basis.

There is no single, ideal package, but brands reflecting on the choice need to bear a few things in mind.
Media consumption has increased, as has the range of channels, and potentially game-changing new technology is emerging all the time, from media owners such as Facebook and Google, ad tech providers with strong data and targeting capability, and the dominant consumer tech brands such as Apple.

Some of these new developments will be pertinent, and others won't last, More than ever, brands need trusted partners who understand their purpose, the way the world is changing, and what their consumers are saying and doing in that world.

These partners should, individually or collectively, understand all the basics but also support experimentation in the right dose, encouraging play and innovation where it makes sense.
Where I come from, we've always believed that to deliver transformation, you need to create a culture that is sophisticated enough to handle a wide range of disciplines and skills. One that knows how to bring them together for intense bursts of work to deliver ideas that scale.

Put simply, brands need a diversely equipped agency that can operate as a marketing partner while also having the ability to deliver innovation. For most businesses, technology is both the problem and the solution: You can't run away from it; you have got to master it, or it will end up running you.
You've read both sides of the argument, now tell us what you think in the comments below, or tweet us @BrandRepublic #convergence