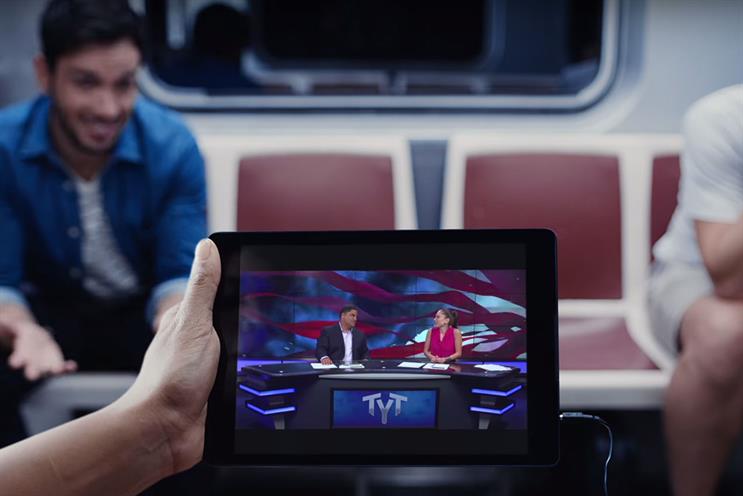 In a week where Apple Music announced that it now has more than 6.5 million paying customers off the back of its three month free trial, the two tech juggernauts are going head-to-head once more.
Red will go live in the US on 28 October, with the UK roll-out promised before the end of the year at a price-point that is comparable to Spotify and Apple Music at the $9.99 mark.
The real question is: why subscribe?
Firstly, there are no adverts. Plus, users will now be able to save videos to watch offline and keep their songs and videos playing in the background while using other apps. It will run across all devices, and the ad-free benefits will also extend to its standalone Music, Gaming and Kids apps. The big differentiator is that Red subscribers will have access to YouTube Originals, exclusive TV and film programming that is likely to leverage some of the biggest stars on the platform. These features combined, they say, will make YouTube Red the 'ultimate YouTube experience.'
So what do we at TED@MediaCom think? Well it certainly feels like a logical step for Google. Having watched Apple Music convert more than half of its 11 million trial users to become paid-subscribers, YouTube will be looking at its billion-plus monthly users, and salivating at the thought of converting even a small percentage of those towards this potentially lucrative premium tier. Spotify leads the way in the music subscription field, with over 20 million paying users, so you might be tempted to assume this is a space that Google are well-placed to dominate.
However, I don't think it will be that straightforward. Firstly, the comparisons with Spotify and Apple Music aren't necessarily accurate, because YouTube Red isn't just for music. In fact, long-form video content is at the heart of the offering, making a comparison with Netflix just as apt. It's certainly bold, taking on some of the biggest global entertainment platforms in one fell swoop. But with YouTube Music Key seemingly having been clunking along in beta since the turn of the century, and its exclusive programming having to aim for the lofty heights of Orange is the New Black, House of Cards and Narcos, the challenge for YouTube Red to deliver in a compelling way that usurps its much-loved peers is plain to see.
One major advantage that YouTube has in this space is the content creators who have emerged on the platform as some of the most influential people on the planet. I'm trying to avoid using the term millennial here, but the PewDiePie's and KSI's of this world really are shaping media consumption habits in a way that not even the most self-indulgent of industry strategists would claim to have foreseen. Given their collectively gargantuan reach and ability to direct internet traffic on an unfathomable scale, you would assume that these characters are the key assets in YouTube Red's master plan. In fact, given Google's widely reported strong-arm tactics to get its stars signed-up and on-board, it suggests this might well be the case.
YouTube Red's absence of ads is a sure-fire winner. We know ad blockers are all the rage and that consumers find pre-roll ads annoying. That said, do they strike such an acute level of repulsion as to whip $9.99 straight out of your pocket every month? I'm not so sure. Consumers have grown up with a YouTube where they endure 15-20 second ads before ultimately reaching the content they actually came to see. So, whilst an ad-free version is appealing, I'm not sure that it will warrant another Direct Debit sapping monthly bank statements.
To conclude, is this something Google can pull off? Absolutely. With deep pockets and a ready-made audience already in existence, you wouldn't bet against them. But the slow and painful demise of Google+ should serve as a stark warning. If you're going to take a swing at an incumbent heavyweight, you need to do it well.
Aki Mandhar is the managing director of TED at MediaCom.