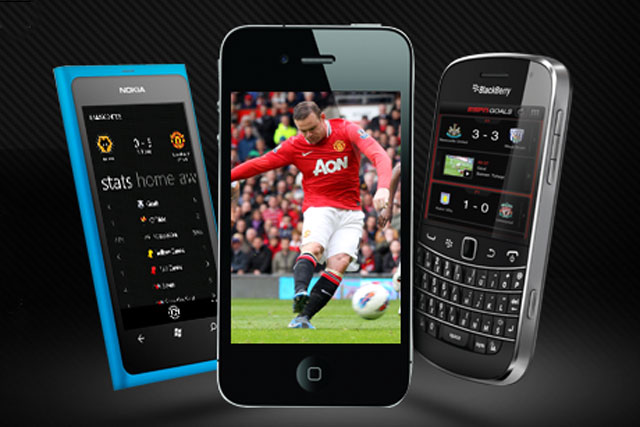 The free ESPN Goals app provides video clips of all the goals in the Barclays Premier League. From early December the app will feature a "bet now" button that will supply live odds from William Hill.
ESPN Goals users will be able to bet on all the action in the Barclays Premier League in real time through a William Hill-branded "betting zone", without leaving the app.
William Hill will be the only brand on the app's loading page. The bookies will be promoted through display banner ads throughout the app and video ads will promote William Hill around video content.
The partnership was negotiated between ESPN and William Hill directly and all creative has been devised by their in-house teams.
Alan Fagan, group sales director EMEA at ESPN, said: "This new partnership demonstrates our ability to offer brands integrated, innovative and relevant advertising solutions, connecting them with football fans on whichever device is most relevant."
The ESPN Goals app is available through Apple iTunes, Google Play, Nokia's OVI store, the Blackberry app world and Windows Phone marketplace.
New features added to the app for this season include selected studio clips, social media sharing capability and the ability to personalise the app around the user's interests or club.
Follow @MaisieMcCabe