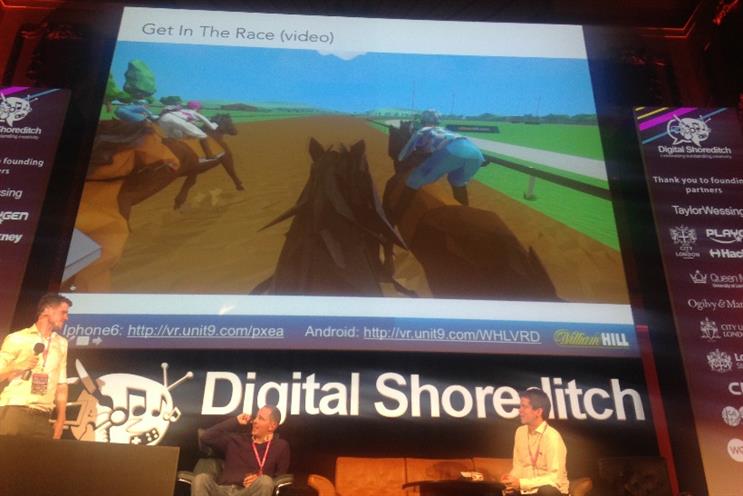 Most young fans are more interested in making bets on football or tennis, with the exception of the Grand National, and the sport is waning as a result.
Speaking at Digital Shoreditch, Hart said: "One of the problems we're seeing with horse racing is that we're seeing a swing away to football, tennis and other sports. It isn't really in touch with young people."
In a bid to change this, the bookie has teamed up with production company Unit9 to recreate a horse race in virtual reality, which customers can experience using cheap smartphone-powered devices such as Google Cardboard, or the pricier Oculus Rift.
The 'Get in the Race' experience sees the wearer experience the 18.10 race at Kempton Park on 18 February earlier this year. When the wearer puts on the headset, they will see the track – recreated to scale – and be able to place their bets by looking at billboards featuring the horses' names.
Rather than sit in the viewing stands, the wearer then takes the place of one of the jockeys, so they participate in the race itself. If the user looks down at their horse, they will see information such as heart rate, stride length, distance remaining and race position.
The eventual objective is to allow customers to actually experience a live race, which will update using data pulled from GPS trackers placed on the horses.
Anyone interested in the final 'Get in the Race' experience will need to buy an £8 Google Cardboard headset, and own a suitably powerful smartphone, such as the iPhone 6. Alternatively, William Hill is offering an in-store experience with Oculus Rift headset embedded into a jockey's helmet.
---
Recommended