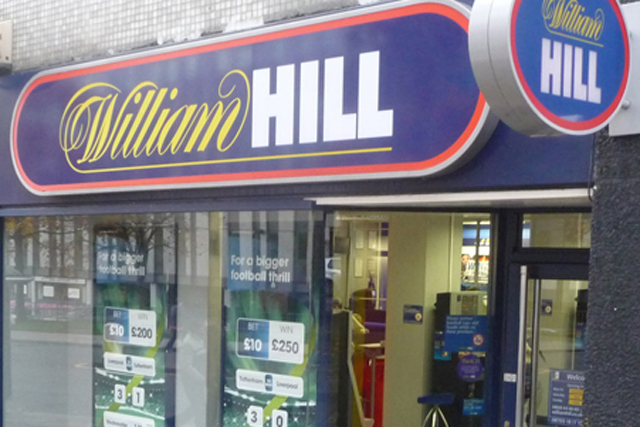 The bookmaker has purchased the Nevada-based bookmaker American Wagering Inc (AWI) for $18m and has paid $21m for Cal Neva sportsbook division, part of the Sierra development company.
Ralph Topping, chief executive, said: "These acquisitions mark William Hill's entry into the strategicially important US market, taking a leading position in sports-betting, which is firmly embedded in our DNA."
AWI and Cal Neva both run sportsbooks in casinos in Nevada. AWI also supplies gambling technology to larger casino groups.
According to William Hill, sports-betting had an estimated turnover of $2.7bn in 2010 in Nevada, where it is legal under federal law, unlike in other US states.
William Hill said before completing the acquisitions, some of its executives will be required to be licensed by the Nevada Gaming Commission.
AWI employs 200 people while Cal Neva Sportsbook Division employs 120 people.
William Hill was founded in 1934 when bookmaking was illegal in the UK. Today it boasts revenues of more than £1bn.