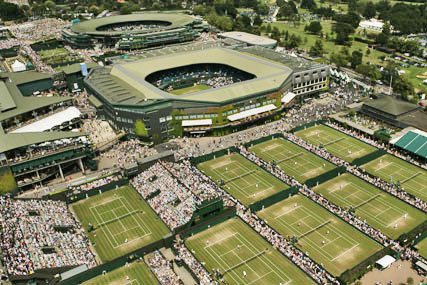 As John Isner and Nicolas Mahut were slogging their way through an 11-hour match that finally ended in a 6-4, 3-6, 6-7, 7-6, 70-68 win for Isner, the minds of marketers were already spinning with ideas to capitalise on the unprecedented event.
Holiday operator Club Med has offered the loser, Frenchman Mahut, a free break after his exertions, which lasted from Tuesday all the way through to Thursday.
Laurent De Chorivit, who heads the Club Med operation in the UK, to the Daily Telegraph, said: "Mahut is a great ambassador for the country and after Wimbledon, we hope he will take up our offer to have a well-deserved rest at one of our flagship resorts in Mauritius, La Plantation d'Albion."
American victor Isner is sponsored by US coconut water brand Vita Coco. Michael Kirban, the company's co-founder and chief executive told CNBC yesterday: "We had a small campaign planned around John for the US Open. But we'll have a strategy session (today) about how we'll go about using his association with the match. I mean, we have to use it."
On YouTube, an unofficial-looking viral for Durex Performa condoms seeks to play on the link with endurance. Titled 'The World's Longest Safest Tennis Match', it ends with the line "Durex Performa. Take pleasure coming second".
But while the match has naturally provided a one-off opportunity for the players' sponsors, and a welcome highlight to draw some attention away from South Africa 2010, Wimbledon has been a platform for brands since Slazenger became the first official ball supplier in 1902.
Whether you're a ball supplier, outfitter, car provider, official water, coffee, ice-cream or wine of the tournament, Wimbledon is more than a one off.
Wimbledon sponsors through the years