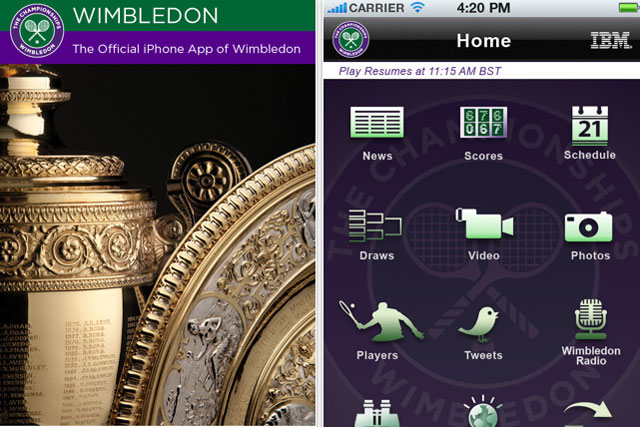 The All England Lawn Tennis Club's app, which last year jumped 12 places to second position in the final stages of The Championships, follows all the action on centre court and beyond until its climax on 3 July.
In second place comes another new entrant - Pizza Express. The restaurant chain launched its iPhone app last week to give customers the option to peruse their menu, order and pay on their mobiles.
Pizza's popularity is clearly experiencing something of a resurgence with iPhone users, as this week also sees the return of Domino's Pizza's ordering app.
Elsewhere, online coupon firm Groupon held third position for the third week running, after falling from second the week prior to that.
The longest fall in the top 15 was from Apple Store itself, which after dropping three places to fourth last week, plummeted to 13th in this week's chart.
Climbers include Facebook, which ascended one place to fourth position, Google Mobile, up one place to seventh.

The chart is powered by analytics app PositionApp developed by Ustwo, with non-commercial branded apps removed.