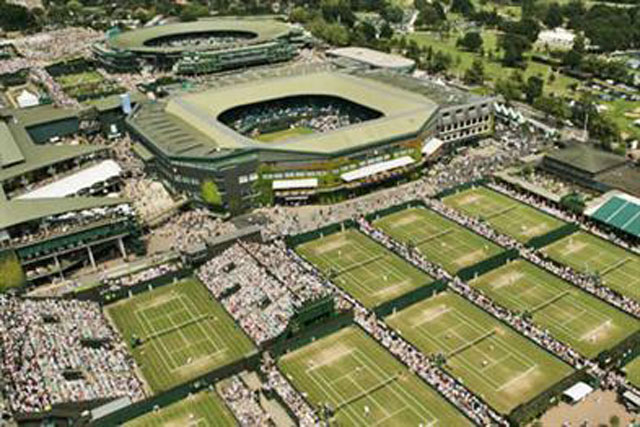 Wimbledon sponsors include HSBC, Slazenger, Sony, Evian, Rolex and Evian.
Currently, the All England Club does not allow sponsor hoardings within the grounds of Wimbledon itself. There is, however, some corporate branding, such as the Slazenger tennis balls and the Rolex clock.
This year, the All England Club, working with integrated marketing agency Space, has created a Wimbledon Village, in the golf course next to where people queue to watch the tennis championships.
In the Village there will brand activity from a number of sponsors including HSBC, Robinsons and Evian, which will serve its water in its branded area.
The All England Club is introducing a number of new initiatives, including an overhaul of its website and enhanced streaming of action from the tournament.
Follow John Reynolds on Twitter @johnreynolds10