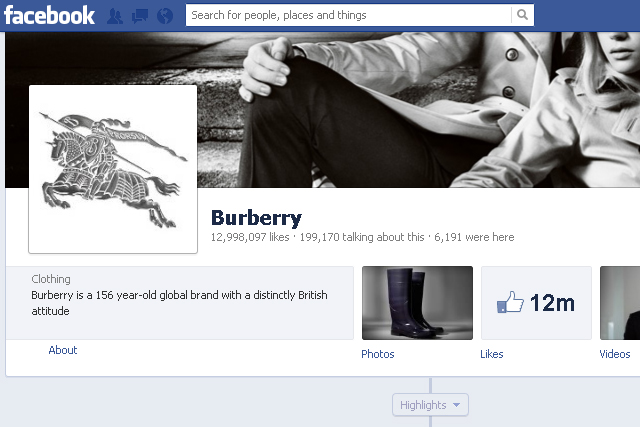 Much has been written about the way digital media has altered our personal and working lives, our society and our economy.
Now, the digital sphere is taking on a kind of omnipresence, with everyday activities like chatting with friends, watching television and shopping, all connecting you to the global network in increasingly sophisticated ways, with the latest developments including the rise of mobile devices in the mainstream and the subsequent mining of location-based data.
The rapid nature of technological change in recent years has catalysed a dramatic shift in the way we do business, with brands and organisations of all sizes questioning how they remain relevant while the sands shift around them.
Recent developments such as Facebook's IPO and various high-profile acquisitions, including Salesforce's buyout of social enterprise software vendor Buddy Media, demonstrate that the children of the social media revolution have finally come of age.
The market is maturing, and this means it's time for everyone else to get with the programme, or risk being left behind.
"The loser standing small…"

In the new digital economy, the winners really do take it all. In the past decade we've seen the rise of relatively new major players like Amazon, Apple and Google which are now towering above the competition.
Their success stories signal that the thing that matters most to a company's success in the 21st century is a large dose of digital savvy - or, as we at L2 like to call it, Digital IQ.
By measuring brands against their peers on over 350 quantitative and qualitative data points, the Digital IQ Index diagnoses their digital strengths and weaknesses across disciplines including site & e-commerce,digital marketing, social media, and mobile.
The increased influence of the internet has become the primary driver for the new economy's winners/losers paradigm.
The research I've conducted alongside L2 has shown that Digital IQ has a direct correlation with revenue growth, and that success in the world's fastest growing markets is inextricably linked to digital competence.
Digital storefront

Some of the starkest examples of the correlation between Digital IQ and business growth can be seen in emerging markets such as Brazil, Russia and India (BRI).
A strong localised site, mobile and social presence can help brands reach wealthy BRI consumers in their home markets and while they are abroad.
Our data indicates that Brazilians and Russians search 18% more for sites that have been translated.
Furthermore, of brands with translated sites, those that also invest in a local Facebook page receive 22% more Google searches.
Facebook's most popular city data provides further evidence that the centre of gravity is shifting in the industry. We've found that more than 44% of prestige brands, including many icons, register an emerging-market city (eg, Taipei, Tbilisi, Tunis, etc.) as the top place where people are talking about the brand on Facebook.
Macy's sets the bar when catering to foreigners. The US behemoth ships to 100+ countries and is the only brand actively advertising a traveller's 'Savings Card' (10% off). Macy's also invests in paid search on Google.ru, touting its international shipping.
The result: Macy's boasts 55% more combined unique BRI visitors than the second-most-visited brand (Marriott) and 89% more unique visitors than the second most-visited retailer (Nordstrom).
Facebook: brands still have ground to gain

I've found that success using Facebook, in particular, is linked to shareholder growth and also serves as a proxy for innovation within an organisation.
Prestige brands grew their Facebook communities more than 200% in the past year as they began investing in advertising on the platform.
However, the industry is still struggling to embrace the 'social' in social media. More than 20% of prestige brands still do not engage in any two-way conversations and a third prohibit fan posts on their Facebook walls.
Added to this, the growth coupled with numb response times has led to a decline in engagement rates of almost 50% since our first Facebook IQ Index in May 2011, highlighting the key determiner of success on Facebook: rich, relevant and regular content.
For the second year running, this year's Facebook IQ top 10 was dominated by retailers and beauty brands that have been deft at facilitating higher rates of engagement via user-generated content and local pages and posts.
Instead of solely focusing on acquiring fans and followers, brands should be paying close attention to engagement and conversion across their social networks.
Burberry continues its reign as luxury's Facebook leader in terms of size and scale. The digital darling has grown its community 107% since May 2011, adding 6.6 million fans.
Burberry is one of only three brands in the Index that employ Facebook Connect functionality on their site, allowing the brand to collect valuable CRM data during account sign-up and allowing users to populate their data with one click.
The luxury brand's Facebook investment seems to be paying dividends: in September 2011, comScore reported 29% of traffic to the Burberry site came from Facebook.
I'll be sharing more insights at SMiCS 2012. To keep up with what's happening at the event go to www.facebook.com/smicsevent
Scott Galloway, clinical professor of marketing at NYU Stern School of Business and founder of digital think tank L2.