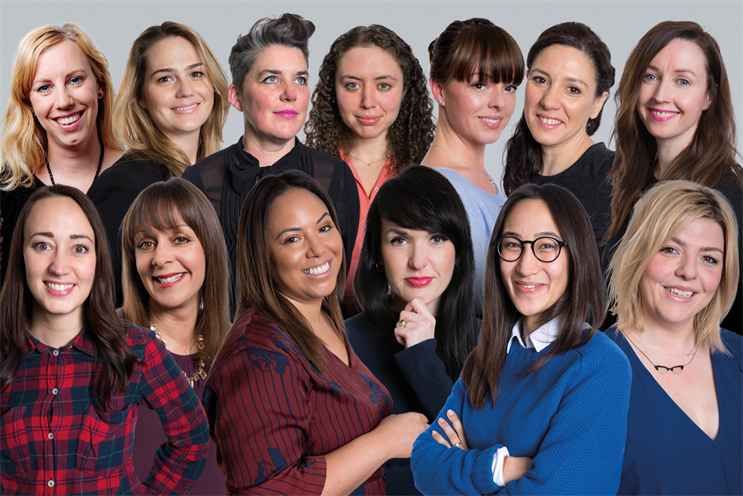 The winners were announced tonight at a ceremony in London to coincide with International Women's Day. Judges selected the 13 women from 200 entries across disciplines including creative, media planning, strategy, client services, HR, and tech and innovation.
The event was run in partnership with Google, Hanson Search and Sky Media.
The 2016 Women of Tomorrow winners are:
Bianca Best, managing partner, iProspect
Karen Boswell, interactive lead, Adam & Eve/DDB
Olivia Browne, group business director, 4Creative
Victoria Buchanan, creative director, Tribal Worldwide London
Debbie Ellison, head of digital, Geometry Global
Beth Hazon, managing director, Drummond Central
Josefine Hedlund, project director, AnalogFolk
Claire Marker, executive director, head of client teams, Manning Gottlieb OMD
Sophie Newton, head of innovation, Brainlabs
Nicky Russell, head of operations, Anomaly
Stacey Stollery, senior people manager, Livity UK
Hana Tanimura, senior designer, Google
Nikki Wilkinson, digital strategy director, Blue449
Nicky Bullard, the Women of Tomorrow co-chair and chair and incoming chief creative officer of MRM Meteorite, said: "These are the women to watch. These women are our future.
"They are bursting full of brains, vision, inspiration and energy with a wealth of experience, results and high recommendations under their belts. I am delighted that this competition has shone the spotlight on them and look forward to seeing them go from strength to strength."
Claire Beale, the Women of Tomorrow co-chair and global editor-in-chief of Campaign, said: "These awards are vital to our industry. It is imperative we have strong role models for young women coming into our industry.
"It is important to celebrate the success of the brilliant women in our industry. But most of all, what I have learned from judging this competition, is that – even in my job – there is so much amazing female talent in our industry that I've never met. This competition brings this talent to the fore."